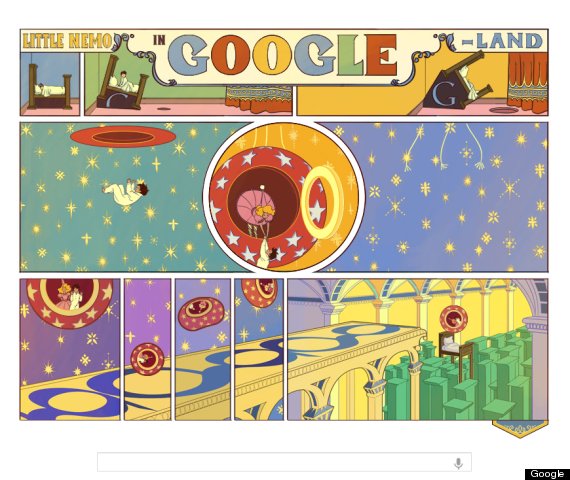 Google has paid tribute to cartoonist and illustrator Winsor McCay in its latest beautiful homepage 'doodle'.
The search giant regularly uses its homepage to draw attention to innovators, artists, anniversaries or moments in history that it feels are important.
Monday is the turn of McCay, who is best known for his often dark and surreal comic strip Little Nemo, which started in 1905 and continued until 1914.
The doodle marks the 107th anniversary of the strip, in which a little boy tried to reach the Princess of Slumberland.
It is an animated trip through a Little Nemo strip - with a few easter eggs, in typical Google style.
McCay is also remembered fondly for his pioneering work on the early animation Gertie The Dinosaur, which you can watch below.
CLICK through the slideshow for a selection of the Google Doodlers' favorite doodles:
Google Doodlers Pick Their Favorite Doodles