Twitter, the indispensable barometer of public opinion, has reacted fervently to the news that human rights flip-flopper, Theresa May, has blocked the extradition of alleged hacker, Gary McKinnon, to the US
MPs, journos, celebrities and the average person on the street (that's plebs to you, Mr Mitchell) have all chipped in.
It would appear that the decision has been largely welcomed with many asking why the process has taken so long.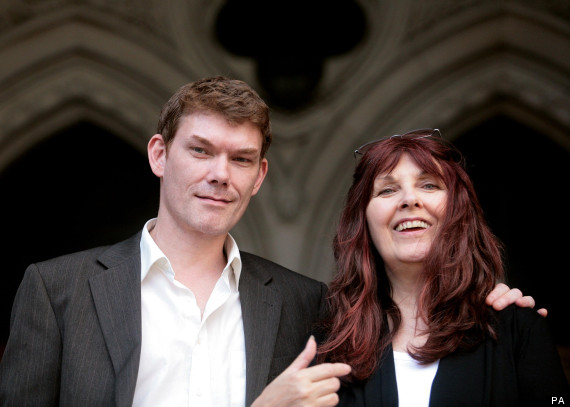 McKinnon and his mother Janis at an earlier hearing
McKinnon's mother, Janis Sharp, has been widely praised for her relentless campaigning on behalf of her son.
The case has also raised issues about the extradition laws as a whole.
Simliar cases such as those of Babar Ahmed and Talha Ahsan have made some ponder whether or not religion and race play a part in extradition decisions whilst others are adamant that McKinnon's Aspergers syndrome should have meant the case never came to court in the first place.
Conversely, a small minority argue that someone who has admitted hacking into American computers should be extradited regardless.
What do you think...?