A report by a leading social policy charity has said young job hunters face a "thankless task" in a "dog-eat-dog" market.
Poor wages, a shortage of full-time positions, and an average of 66 people chasing each job in some areas are just some of the problems facing 16-24-year-olds, according to the Joseph Rowntree Foundation.
Additionally, those young people reliant on public transport or without regular access to high-speed internet are at a further disadvantage.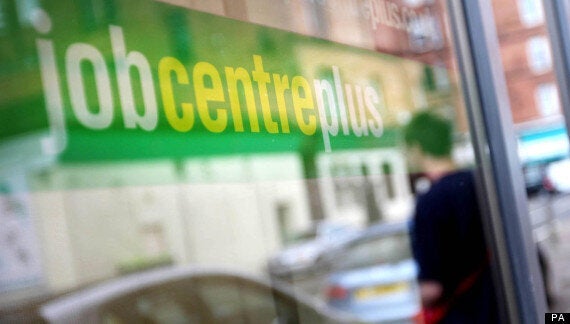 Young people face a variety of challenges in the job market
The report highlights the case of a 22-year-old man taking his CV into a shop.
He said: "The other worker who wasn't a manager threw it in the bin because people are trying to protect their own jobs…it's dog-eat-dog at the moment".
Researchers for the Joseph Rowntree Foundation (JRF) created fictional profiles of young job-hunters each with at least five GCSEs plus relevant work experience, and sent 2,000 applications to 667 real job vacancies, 78% of which paid under £7 an hour while 54% offered the minimum wage (£6.19 for over-21s). Just 24% of the vacancies offered full-time, daytime work.
More than two-thirds of applications (69%) received no response at all.
One rare, encouraging finding of the report was that employers did not seem to discriminate against those whose address had a "poor reputation", although the distance someone lived from their potential workplace was a factor.
An employer questioned during the research said: "Someone who is an hour's journey away is going to be no use to me".
With youth unemployment levels alarmingly high and one of the toughest job markets in decades, experts warn of the potentially devastating effects on young people in the coming years.
Chris Goulden, Head of Poverty at JRF, said: "It's important we have measures that provide more full-time, decent-paying jobs that can ensure work pays.
"A lack of success in the jobs market saps confidence, demotivates and leaves a scar across a generation of young people, while part-time, low-pay work traps people in poverty."
"On the day the latest unemployment statistics are released, this report makes for grim reading for young people. The intense competition shows the main problem is more fundamental - a major shortage of jobs."
Since May 2010 when the coalition government came to power, youth unemployment has rocketed.
According to research by the Trades Union Congress this has been accompanied by a 26% fall in government support for unemployed young people.
The report comes on the same day the government announced that thousands of jobseekers will be given help to set up their own business under the New Enterprise Allowance scheme.
Ministers announced an extension to the scheme, so that 70,000 people can get help from a mentor and instant access to support when they claim jobseekers allowance, rather than having to wait six months.