England players have been banned from using Twitter on matchdays, the Football Association's new code of conduct stipulates.
The rule comes after Ashley Cole labelled the FA a "bunch of twa*s" on the social networking site two weeks ago, the latest in a number of international faux pas'.
Players will be suspended from Three Lions duty if they contravene the rule, which chairman David Bernstein said should have been in place "years ago".
"They are incredible role models with incredibly high profiles and their behaviour is extremely important," Bernstein explained.
"This really should have been brought in years and years ago."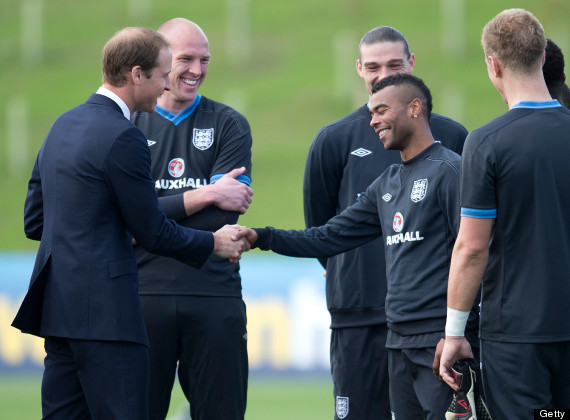 Prince William told Cole off for his outburst
Cole admitted an FA charge for his online indiscretion and his punishment is likely to be revealed this week by English football's governing body.
Former Manchester City chairman Bernstein, along with the other three members of the FA's four-man panel, issued England squad members with a 10-minute bullet point presentation which detailed their expectations in terms of players' behaviour. Bernstein was eager to introduce a code of conduct
"I came into this position as chairman with five things I'd identified, one of which was respect, in its wider sense, not just towards referees but player-to-player, the whole respect agenda," Bernstein added.
"I'm beginning to think it's the most important thing I've got to deal with as chairman of the FA."
Bernstein took over the role as chairman in January 2011, eight months after Lord Triesman resigned when he was filmed alleging Spain and Russia attempted to bribe officials ahead of the 2010 World Cup.
DON'TS AND DOS
Don't
Use drugs without doctor's permission
Disclose confidential information about any aspect of playing for England
Wear unofficial sportswear from personal endorsements
Consume alcohol without the express permission of the manager
Use drugs or banned substances
Use room service
Bet on any football matches
Criticise people on Twitter or Facebook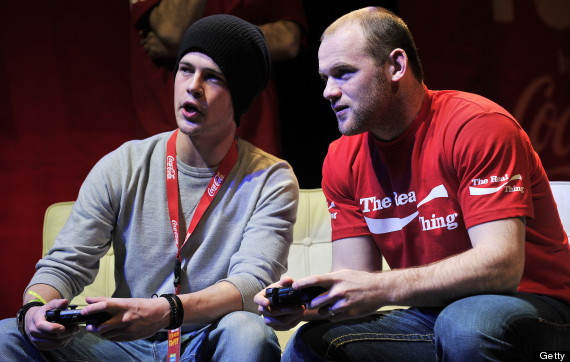 Be sensible, Wayne
Do
Respect opponents, officials and supporters
Respect culture and traditions of host nations
Acknowledge the supporters at the end of the game and when on the coach travelling to training and games
Respect drug-testing officers
Respect hotel staff
Be on time for team meetings.
Use a sensible amount of time playing video or computer games.