Hugh Jackman was given an expert dance lesson on the set of his latest X-Men movie 'The Wolverine' earlier this week when Korean pop star PSY stopped by to show him the Gangname Style routine.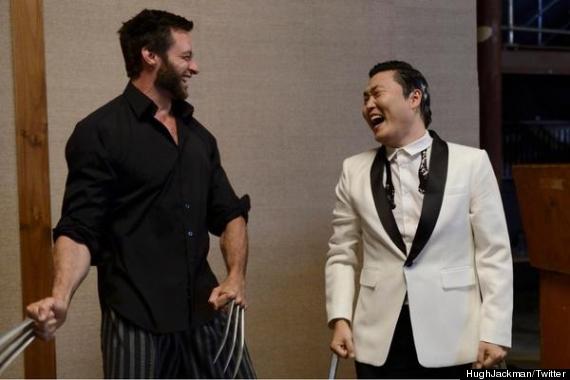 Hugh Jackman tweeted a snap of him - blades and all - with Psy
The singer has already taught Britney Spears and Ellen DeGeneres how to perform the famous dance, and instructed Mel B on Australian TV on Tuesday (watch THAT video here) - and now he has taken on Jackman.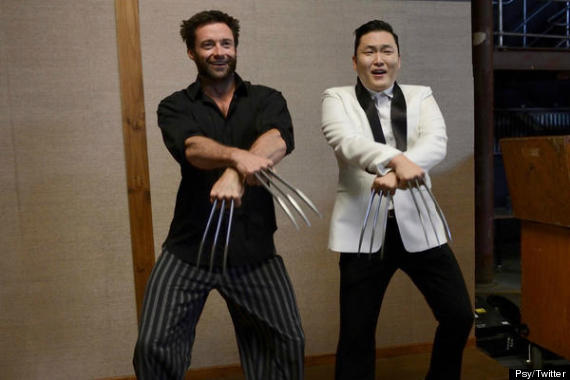 Psy gives Jackman a lesson in Gangnam
Psy visited the set of 'The Wolverine' and demonstrated his moves to the actor, who joined in despite wearing his comic book character's blade claws.
Jackman posted a picture of the dance session on his Twitter.com page and added:
The Korean sensation also tweeted: