Relatives of soldiers killed fighting in Iraq can claim for damages for negligence against the Government, senior judges said on Friday.
Lawyers representing troops' families hailed the Court of Appeal ruling in London as a "landmark decision".
Appeal judges said relatives could not make damages claims under human rights legislation, but lawyers said that fight would go on. They said families would take the human rights battle to the Supreme Court.
The mother of one soldier wept outside court as she described the Ministry of Defence's attitude as "despicable".
Sue Smith, 51, of Tamworth, Staffordshire, whose 21-year-old son Private Phillip Hewett was killed seven years ago, said: "It is just so dismissive. It 'doesn't matter'. They are Action Men. If you break them, just bury them.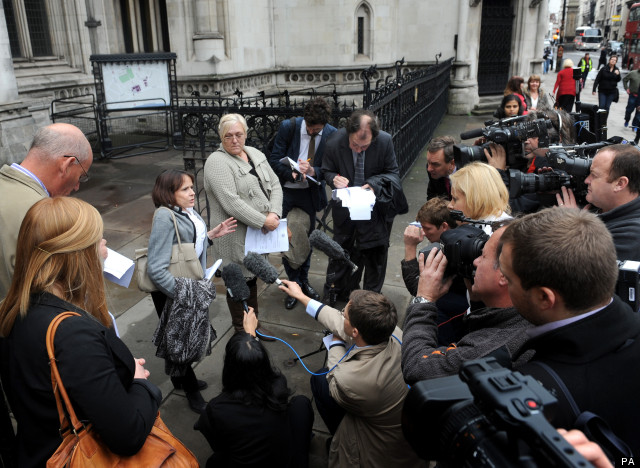 Jocelyn Cockburn (left) and Sue Smith, mother of Pte Phillip Hewett, speak to media outside the Royal Courts of Justice, London
"But they are not just Action Men. People need to make a stand."
Relatives had argued that the Ministry of Defence (MoD) failed to provide armoured vehicles or equipment which could have saved lives and should pay compensation.
The MoD argued that decisions about battlefield equipment were for politicians and military commanders.
Legal action was started as a result of the deaths of a number of British soldiers following the American-led invasion of Iraq in 2003.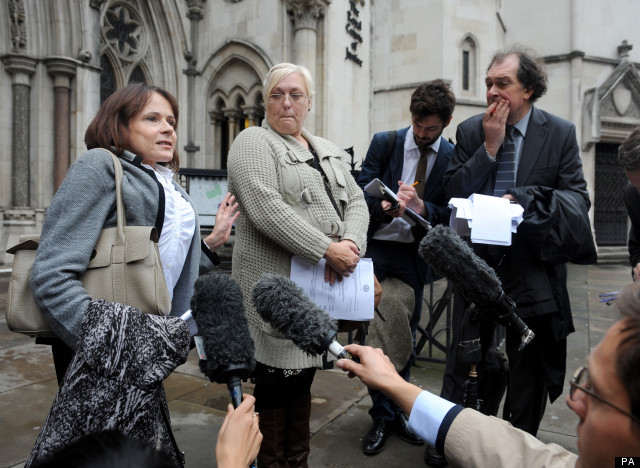 Smith, right, said she was thought the MoD's attitude was "dismissive"
Solicitor Shubhaa Srinivasan, a partner with law firm Leigh Day & Co, which is representing some claimants, said the appeal court ruling was a "a landmark decision".
He said: "We maintain that the MoD's position has been morally and legally indefensible, as they owe a duty of care to those who fight on behalf of this country.
"British troops should at the very least have adequate equipment and training, ranging from the very basic such as GPS devices, to sophisticated satellite tracker systems, which the Americans had available to them.
"It seems incredible that it was often left up to soldiers themselves to buy this equipment as they felt compelled to, so as to better protect their own lives and the lives of those they were responsible for."