This is the first picture of Pakistani schoolgirl Malala Yousafzai since she was shot in the head by the Taliban.
The bullet that struck the 14-year-old "grazed" her brain and caused physical damage to it, doctors have confirmed.
But Dr Dave Rosser, of Birmingham's Queen Elizabeth Hospital, where she is being treated, said Malala was "doing well" and had been able to stand up for the first time.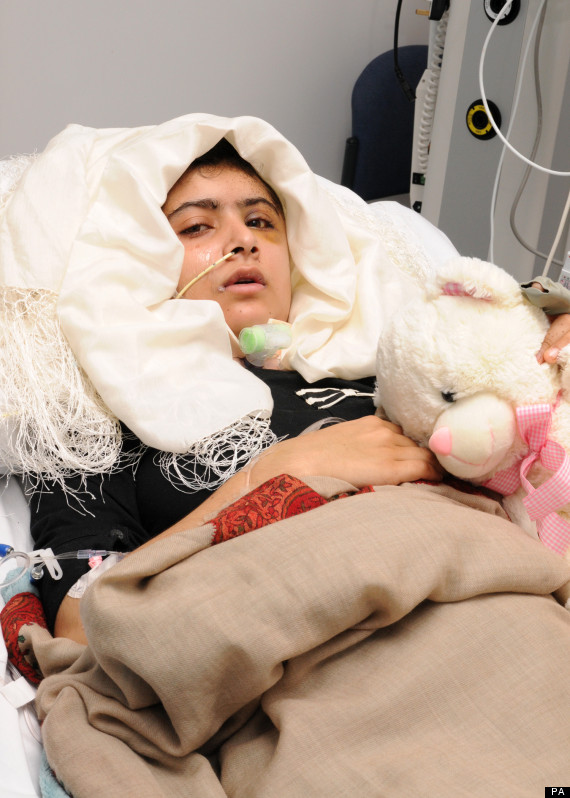 Malala Yousafzai was brought to Britain for treatment
With her hair covered by a scarf, Malala lies in bed, clutching a teddy bear, in the first public image of her since the attack earlier this month.
On Friday Dr Rosser revealed his main concern was a possible infection in the bullet track.
"There is certainly physical damage to the brain but at the moment we are not seeing any deficit in terms of function. She is able to understand and write," he said.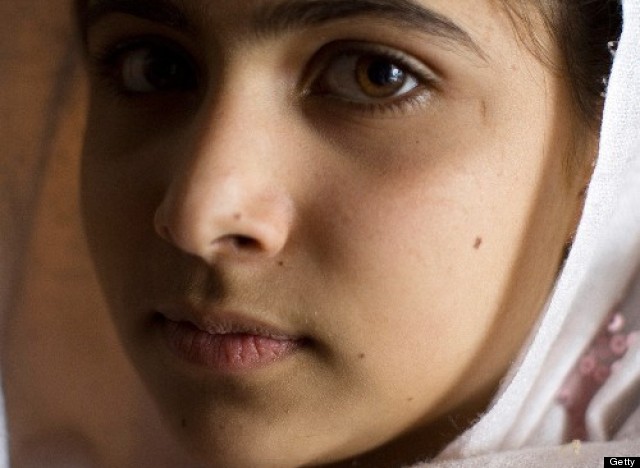 Malala was shot in the head by Taliban gunmen
The teenager was shot with two classmates as they made their way home from school in north west Pakistan, in what Foreign Secretary William Hague described as a "barbaric attack".
Thousands of people from around the world have posted messages of support for the schoolgirl on the University Hospitals Birmingham NHS Foundation Trust website.
SEE ALSO:
Among the postings on the message board allowing well-wishers to pass on messages of support for Malala was one from Hamna Ali, who wrote: "You are such an inspiration for all the girls in Swat and Pakistan.
"May Allah bless you with health and happiness so that you can come back and see that the whole nation is standing behind you."
The messages of good will from people in Pakistan, Bangladesh, Canada, the United States and numerous other countries included another which read: "Your extraordinary bravery and advocacy for education has touched millions of hearts throughout the world, mine among them."