Appearing on stage in Los Angeles, the 54-year-old singer addressed the audience saying it was time for a "serious chat".
Revealing the news of the attack on 14-year-old Malala Yousafzai had "made her cry" she asked the crowd: "Do you understand the sickness and absurdity of this?"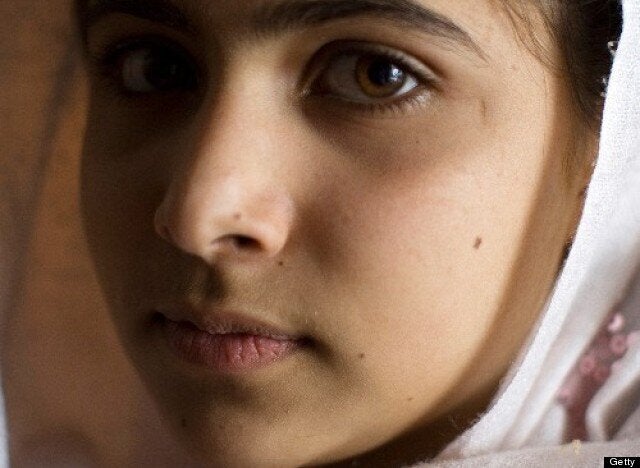 Malala Yousafzai was shot in the head by Taliban gunmen
Malala was shot with two classmates as they made their way home from school in Swat, in the north west of Pakistan.
She was attacked by the Taliban for promoting girls' education and criticising the militant group.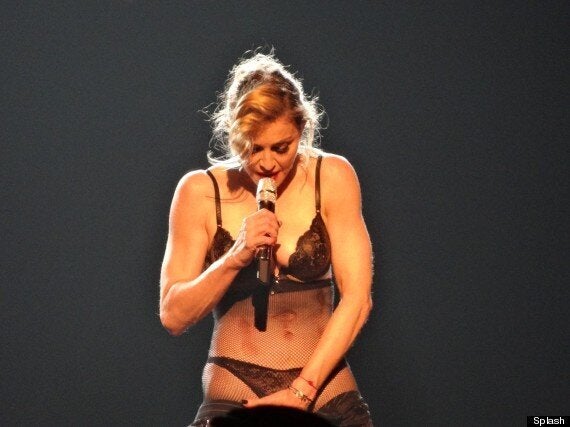 Madonna described the attack on the Muslim schoolgirl as 'sick and absurd', before performing a striptease
Malala was only 11 when she started documenting how difficult it was to get an education: "I dreamt of a country where education would prevail," she wrote.
Her anonymous blog, first published by BBC Urdu, documented Taliban atrocities committed in Pakistan's Swat Valley and saw the schoolgirl receive international praise.
Her life was saved by neurosurgeons in a Pakistani military hospital and she has since remained in intensive care.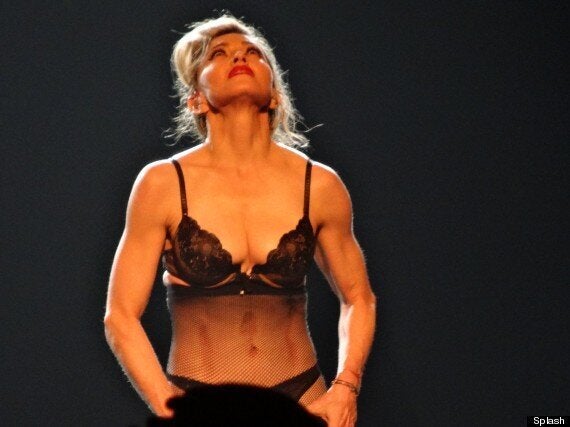 'Do you understand the sickness and absurdity of this?' Madonna asked the audience?
But doctors decided she needed "prolonged care" to help her recover from the physical and psychological effects of the attack.
Foreign Secretary William Hague said the UK was standing "shoulder to shoulder" with Pakistan after the attack.
Madonna's dedication sparked strong feelings among Twitter users who were divided between branding her "crass and hypocritical" and thanking her for her for bringing the Malala's plight to a world stage.
The Like A Virgin singer mused on how "amazing and incredible" it is that "we [America] have an African-American in the White House ... we have a black Muslim in the White House".
And in Tel Aviv, Israel, she upset French National Front leader Marine Le Pen when she projected an image of a Nazi swastika on the politician's forehead onto large screens around the stage.