We've been banging on about getting you to send in your Halloween costumes, so it's only right we return the favour.
Some of these outfits are are admittedly better than others, and some of us just look better with our faces covered up.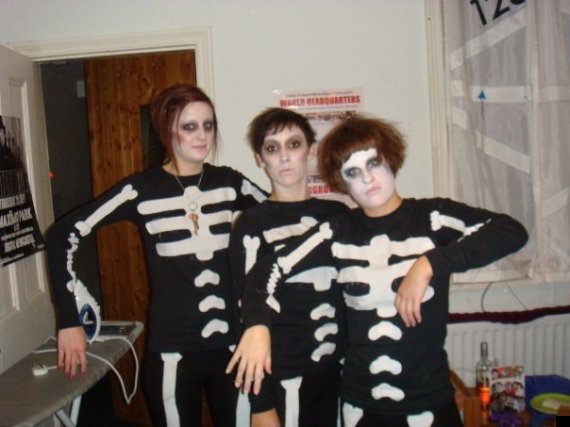 Working at the Huffington Post UK is a SCREAM...
In spite of our fiendishly cunning disguises, we've allowed ourselves to be identified, a move we may well live to regret.
But without further ado, here are the Huffington Post staff in fancy dress.
And remember, we still want your pictures too...mail them to ukpicturedesk@huffingtonpost.com #halloween.
FROM PUMPKIN CARVING TO SPOOKY GANGNAM STYLE DANCING SEE ALL OUR HALLOWEEN STORIES HERE
SEE ALSO: