"I wanted do something inspired by sex, which also explores how you can find beauty through being true to yourself."
Simmons's bold and beautiful work certainly stands out from street art crowd, despite employing many of its conventions. Somehow, in his hands, the use of montage and slogans feels fresh and new.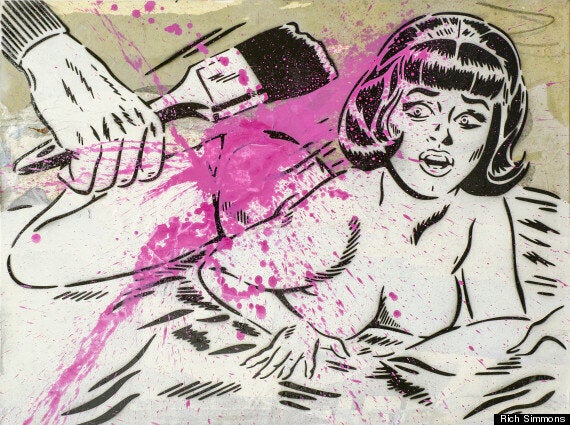 "The show is celebrating finding the confidence to express myself as an artist, and tells little stories about how I found hidden beauty in life, through heartaches and pain," he explains.
Inspired by comic books and surrealism as a child, Simmons sound discovered Banksy and pop art. He says he doesn't consider himself a 'street artist', but still "love to use it as a medium of choice when I need an escape from the studio."
Like Banksy, Simmons already has at least one celebrity fan: Mark Hoppus, from punk band Blink-182.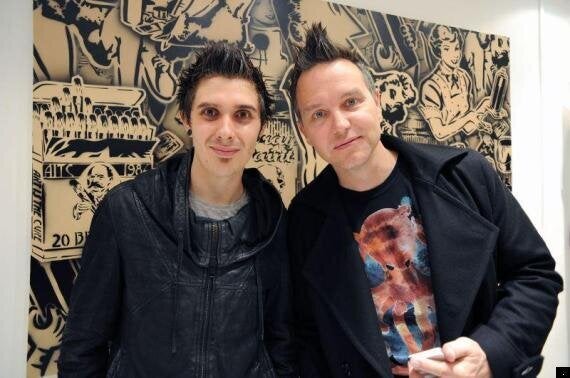 Rich Simmons and Blink-182's Mark Hoppus at the opening of Just Be You Tiful
"I met Mark at a gallery show in London a year ago and got chatting about art and it has resulted in a collaboration and a friendship.
"Growing up, Blink 182 were my favourite band and inspired the way I saw music, art and fashion and 10 years since picking up and learning guitar because of them, I'm now working with Mark on his new Hi My Name Is Mark clothing line and creating artwork for him.
"I've just thrown the idea of painted a drum kit for Travis Barker out there so hopefully that can be another dream I get to tick off!"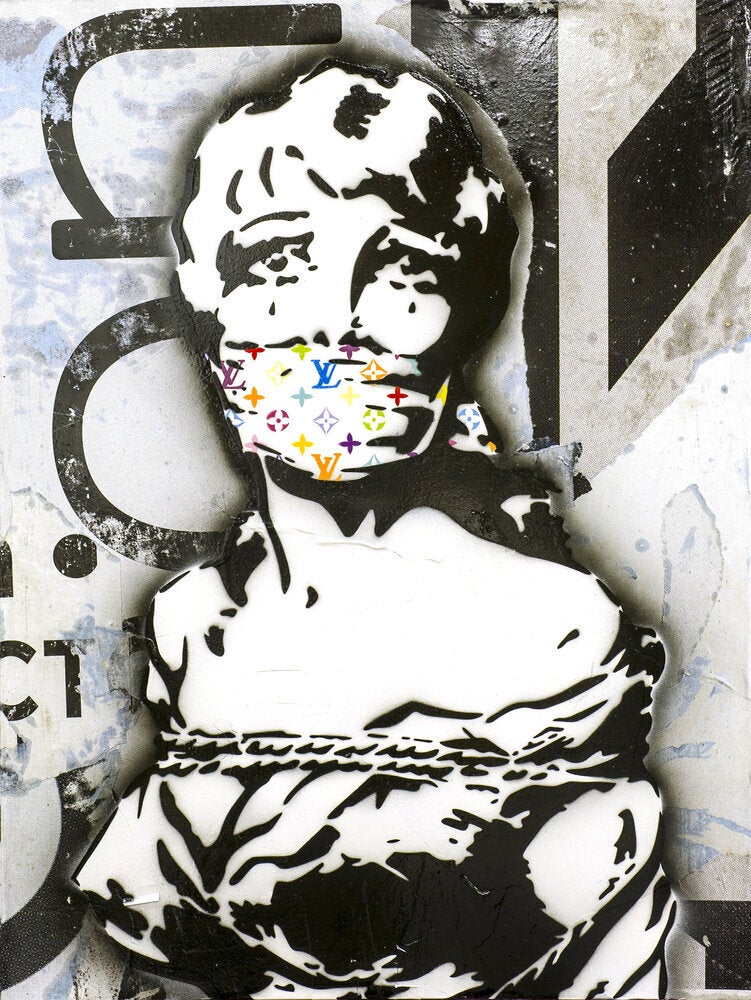 Rich Simmons Art