A New York blogger and her project on sizeism has found herself catapulted into the spotlight after a photo of herself in a bikini went viral.
WARNING: Picture might be considered obscene because subject is not thin. And we all know that only skinny people can show their stomachs and celebrate themselves. Well I'm not going to stand for that. This is my body. Not yours. MINE. Meaning the choices I make about it, are none of your fucking business. Meaning my size, IS NONE OF YOUR FUCKING BUSINESS.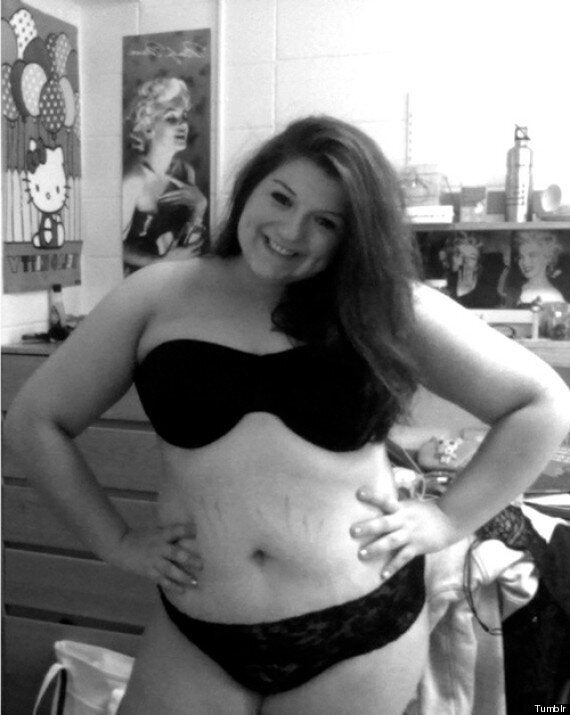 'My body must be a revolution', proclaims blogger Stella Boonshoft
Boonshoft, who suffers from polycystic ovarian syndrome, dedicated the picture to the litany of people who have bullied her over her size, including the boy who told her she looked like a "beached whale" and the middle school pupil who nicknamed her "lard".
MOST OF ALL, this picture is for me. For the girl who hated her body so much she took extreme measures to try to change it. Who cried for hours over the fact she would never be thin. Who was teased and tormented and hurt just for being who she was.
She signs off the post with a triumphant:
I'm so over that. THIS IS MY BODY, DEAL WITH IT.

and FUCK YOU ALL who tried to degrade my being and sense of self with your hurtful comments and actions.

GUESS WHAT IT DIDN'T WORK HAHAHAHAH
Stanton asked for a photo and Boonshoft shared her story, posing for a picture and steering him towards her blog.
What she hadn't expected was for Stanton to use the bikini picture on her site.
The image quickly went viral, and has so far amassed nearly half a million 'likes' and thousands of comments, with the majority applauding Boonshoft for her beauty and bravery.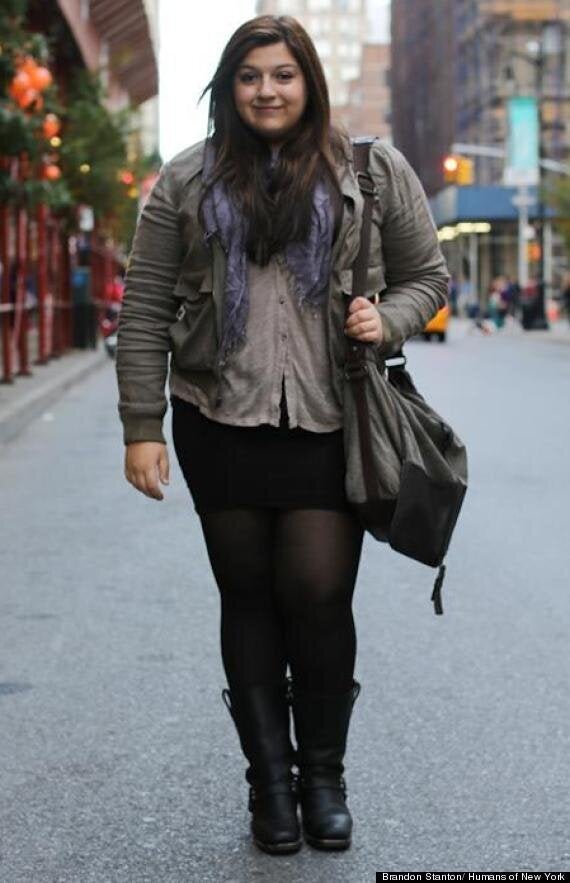 Brandon Stanton took this picture of Boonshoft when they met, but opted to use her self-portrait
Boonshoft later blogged how her first reaction had been to "burst into tears" and that the move had left her feeling "like utter shit".
In a panic, she asked Stanton to post the (clothed) picture he had taken of her, adding: "Here I was, this woman speaking about loving yourself and accepting who you are, suddenly absolutely devastated because some random people I don't know where saying nasty things about me on the internet.
"Finally, I decided to leave it. I know what I am trying to do, which is help young women struggling with their body image and expose the hypocrisy and cruelty that is sizeism, is SO MUCH MORE IMPORTANT than whatever feelings I may have about myself."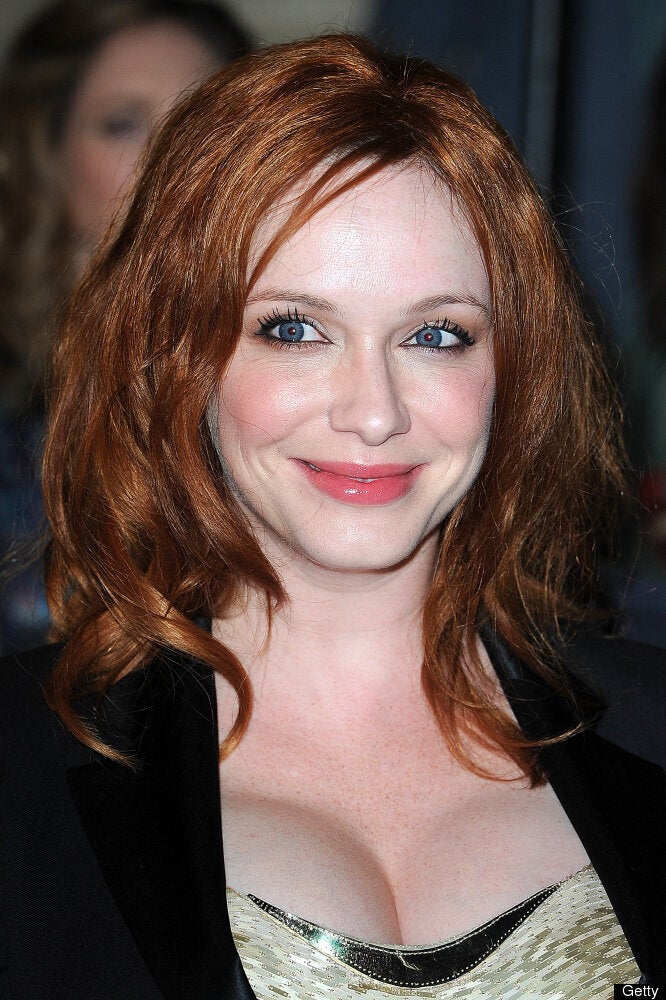 Ladies Who Love Their Curves