It's the age old question: What do you get the woman who has everything?
This super-sized bra (it's a whopping 1222B), currently up for auction on Ebay in support of breast cancer charities, could be the answer.
It's officially the world's largest, weighing the equivalent of 1,800 bras - plus it's big enough to cover a building and just smaller than two tennis courts.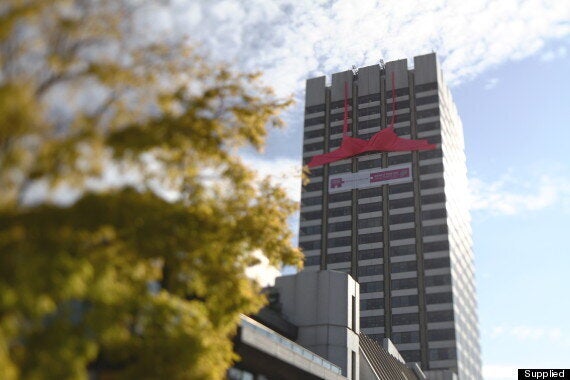 The world's largest bra suspended from the ITV Tower in London for wear it pink day last October
Currently up for auction at £1,000 (not including postage and packaging) it could be the perfect gift for the discerning consumer.
Adrian Simpson, Director at chillisauce.co.uk, the event agency auctioning the bra said it was a"once in a lifetime opportunity to own a landmark piece of underwear and all for a good cause."
"It is the must-have gift for the person who has everything and craves the exclusivity that can only come with owning a fluorescent pink 30 metre bra."
Related