Police were forced to intervene after a gaggle of socially unaware geese caused a traffic jam on a busy London street on Thursday.
The geese wandered onto Stratford High Street, near the Olympic Park, shortly before 9am, bringing traffic to a standstill.
Managing to restrain themselves and not run down the waddling geese, drivers instead created a jam all the way back to the A12.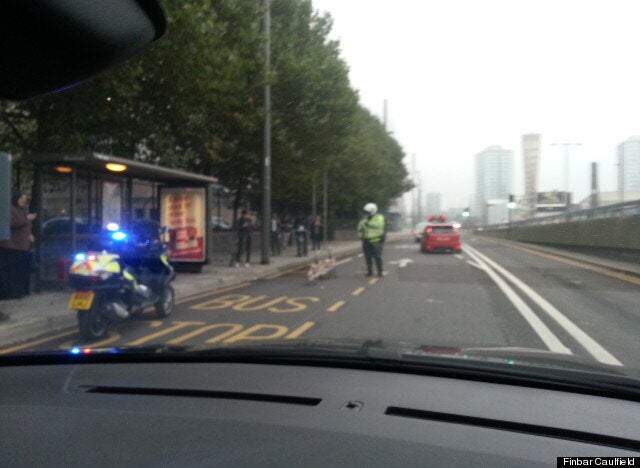 The geese got their own flashing blue escort for their rush hour stroll
Eventually, a police escort arrived to usher the geese from the road to safety, much to the delight of the commuters.
Fortunately, none of the feckless birds were harmed by the incident.
Despite rigorous interrogation, police were unable to find out why the geese decided to cross the road, although they cannot eliminate fowl play...