Google's next flagship smartphone has been leaked, apparently accidentally, by the Carphone Warehouse.
The retailer published its pre-order page for the LG-designed Nexus 4 several days before it is set to be revealed by Google on 29 October.
The page uses an image that leaked earlier this week on Twitter, and which some have claimed was a fake.
But the device is now all but confirmed.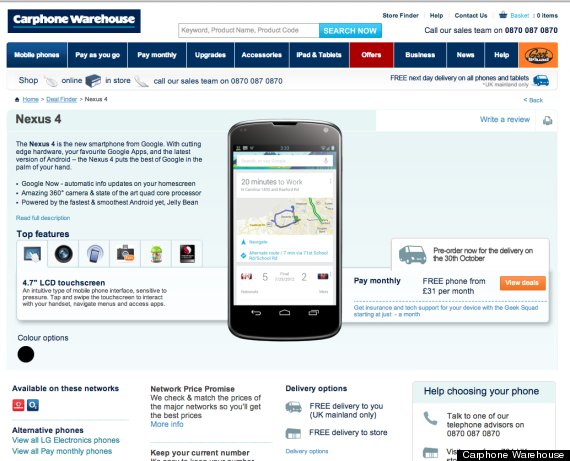 The pre-order page says the device will have a 4.7-inch 1280x768 screen, with 320ppi resolution, and will run Android 4.2 Jelly Bean.
It will also feature 'Gesture Typing', a new form of keyboard input, and an 8-megapixel camera with an included panorama mode. The phone also looks set to run a 1.5Ghz Qualcomm Snapdragon S4 processor, but other specs are currently not available.
The leak was spotted by The Next Web and users of Reddit.