Halloween - that time of the year when we dress up and try and look scary.
Some people, however, manage to look simply scarily awkward.
We crept into Awkward Family Photos' online crypt and found some shocking examples of this.
First up are the family that decided the tradition of putting pumpkins on windowsills isn't going far enough. Why not actually dress up as one?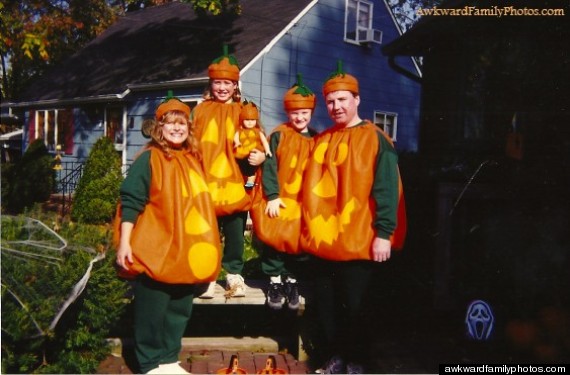 Their smiles suggest they just don't realise how silly they look.
Staying with the food-theme, we have this delightful family unit dressed as traditional Halloween... potatoes?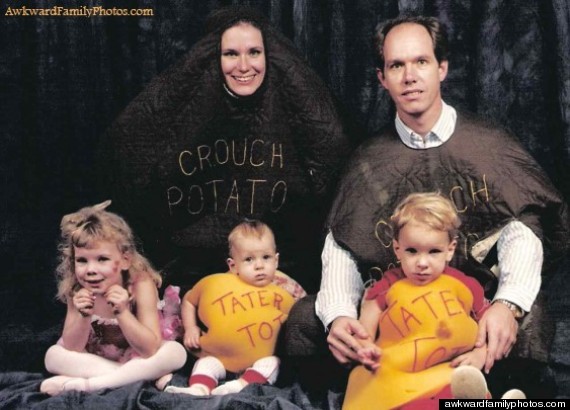 (In America, Halloween costumes don't have to be scary - but we suspect some people will still be compelled to look at this picture through their fingers.)
Then there's the youngster who turned to the African plains for inspiration and donned a giraffe hat for the annual spook-fest celebration. Alongside her three-headed relative. Beautifully executed, eh?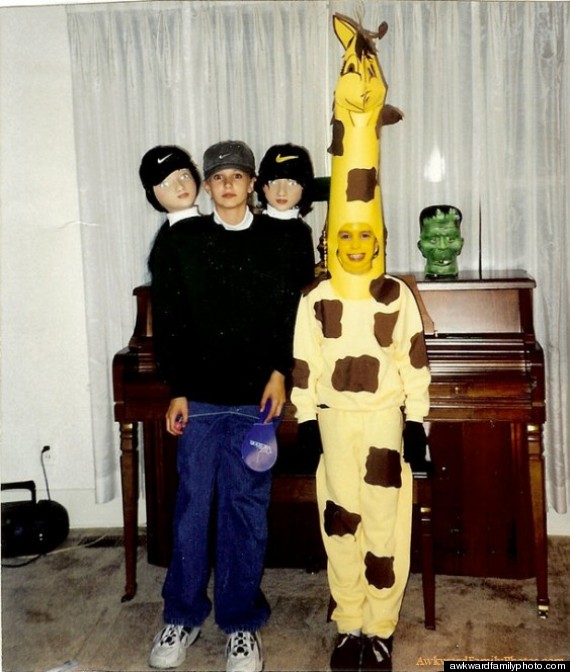 The person who submitted the photo wrote: "This is a photo of me and my younger sister circa 1995. We didn't have a lot of money growing up, and were forced to make our Halloween costumes.
"Her giraffe costume is made of a Hanes sweatsuit and a piece of yellow posterboard. My terribly awkward 'three-headed monster' costume was made of painted styrofoam heads. I looked WAY too tall and old to be trick-or-treating."
And our final selection from the Awkward Family Photo cauldron of oddness is this remarkable bear/Star Trek combo: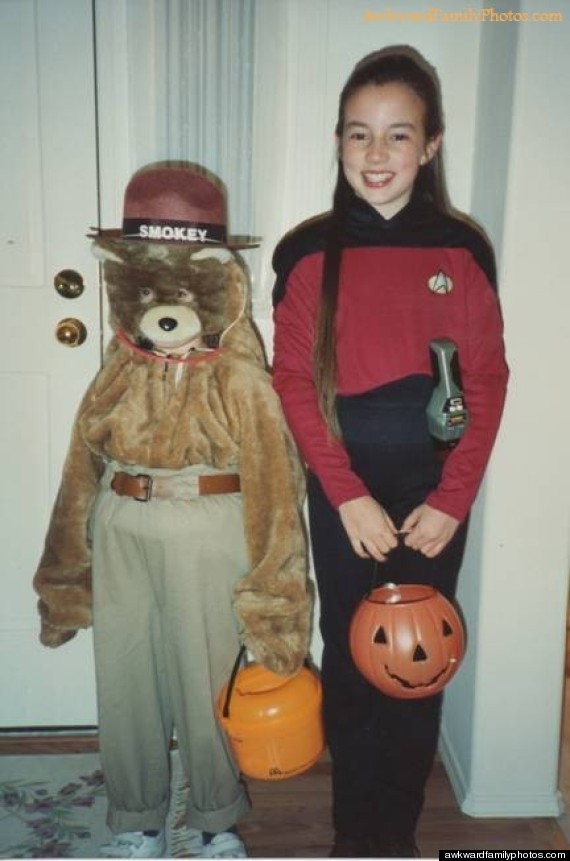 Clearly, the girl wanted to boldly trick-or-treat where no one had trick-or-treated before. The bear costume, meanwhile, might have received the thumbs up were it not for the Simon Cowell-esque trouser style.
And if that's put you in the mood for some more Awkward Family Photos, you're in luck! Here's our very special Couples Edition...