A blonde, pony-tailed child pictured begging in Mexico has sparked a debate about racism - and an investigation into whether she had been kidnapped.
A picture of the little girl was posted on Facebook amid speculation she had been stolen "because her parents are brown."
Adding he had already contacted a welfare agency and government officials, the user wrote: "Let's spread this photo around."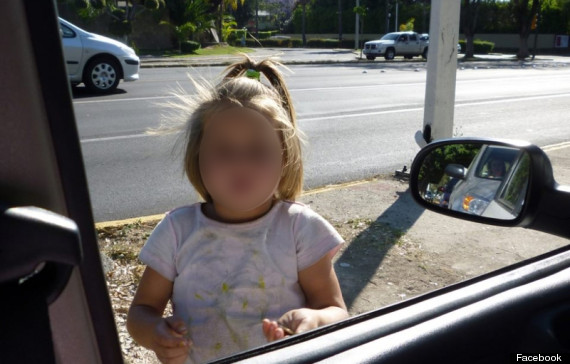 This image was circulated on Facebook amid suspicion the girl had been kidnapped
According to AP, the five-year-old was tracked down and placed in an orphanage while a woman who identified herself as her mother, was detained for two days.
The child's grandmother provided a birth certificate and while DNA results are pending, her mother has been released, with authorities admitting there are no signs she was kidnapped.
Lino Gonzalez, spokesman for prosecutors in Jalisco state, said: "The concern was the suspicion the girl had been stolen. We had to respond because there was the suspicion a crime had been committed."
The story has prompted accusations of racism, with human rights blogger Yali Noriega writing: "It is not right that just because of the colour of her skin, they can say it's not her daughter.
"There is no such thing as pure race. We are a mix... that tells you a lot about the authorities' lack of knowledge."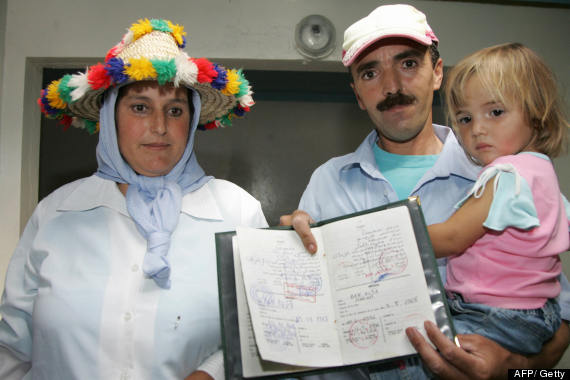 Bushra Binhisa - who was mistaken for Madeleine McCann - with her parents and her family's registration certificate
Harsh criticism of the resultant media coverage of the matter was published on Latino Rebels.
It said: "Let's admit it: If there is one ugly stain about Mexico (as well as of Latin America), it is a culture of institutionalised racism and classism.
SEE ALSO: Adidas JS Roundhouse Mids 'Slave' Shackle Trainers Cause Race Row (PICTURE)
"Wait, a blonde girl with green eyes begging on the street? Something must be done! In the end, this story conforms that Mexicans should be waking up and asking themselves, 'Why do so many kids beg in the street?', instead of posting their outrage at the thought of a little blonde girl with green eyes being forced to beg on the street."
Writing for Jezebel, Doug Barry described the incident as "fast becoming a lightning rod of racial controversy."
The incident has echoes of one of the many continued sightings of missing toddler Madeleine McCann. In 2007 photos of a blonde child being carried in a sling by a woman in Morocco prompted excited speculation she had been found.
It quickly emerged the little girl - named Bushra Binhisa - was the daughter of an olive farmer of Berber extraction.
Hamid Binhisa told the Telegraph: "Bushra is my little girl. She is not Madeleine."
Family friend Mustafa Hadid added: "She does have a resemblance but blonde and red-haired children are not that rare in this part of Morocco."