Thousands of Brits remain stranded in the US as Superstorm Sandy wreaks havoc across America and Canada.
Holidaymakers have also seen their plans thrown into disarray as 90mph winds, a 12ft storm surge and widespread power blackouts mean that dozens of flights to and from America's east coast have been cancelled.
Virgin Atlantic has grounded all flights in and out of New York's JFK and Newark and British Airways has cancelled the vast majority of theirs.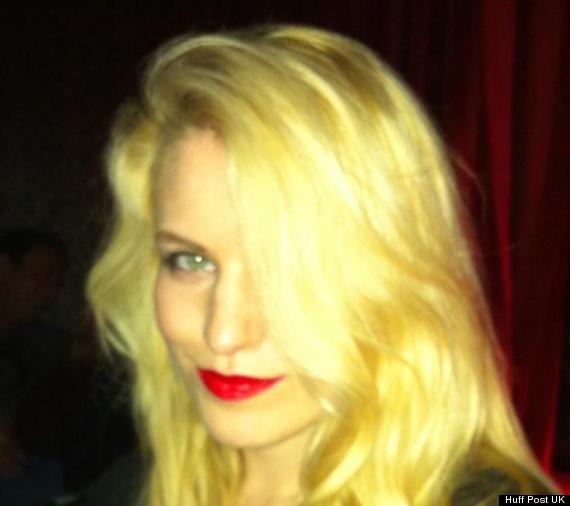 Imogen Pelham told The Huffington Post she was 'frustrated' after getting stuck in South Carolina
A BA spokesman said on Tuesday: "Customer safety with regards to Hurricane Sandy remains our highest priority and following advice from the US authorities we have decided to cancel 11 return flights to and from the East Coast of the USA on Tuesday.
"We are doing all we can to help customers whose flights have been cancelled and will look to use larger aircraft on some routes when the full flying schedule resumes to help get customers to their correct destination as quickly as we can."
Imogen Pelham, 24, from London told The Huffington Post UK she was "very frustrated" after getting stranded in South Carolina while attempting to travel to New York for holiday and a few work meetings.
"I'm on my fourth scheduled flight out now, and I'm sure that one will be cancelled too. It's a huge inconvenience, though had I been able to get to New York I still wouldn't have been able to have the meetings I've scheduled and am missing as the city's evacuated," she said.
Many others have taken to social networking sites to express their frustrations:
But at least it seems to be putting our Great British weather into perspective.
Kenny Munro from Reading was meant to fly via Newark today.
Others seem to be quite happy with their predicament. India Lawrence, from Cornwall, is probably grateful for an extended holiday away from home.
Although she quickly changed her tune when the storm hit.
Marie Winckler was stuck but made the most of the situation to take a spooky blackout stroll.
Sam Hodgkiss managed to get out on the last flight from New York.
People still this side of the Atlantic were concerned for friends and
relatives stuck in the Hurricane.
For those heading the other way there was obvious disappointment as
there holiday plans were shattered.
Great British optimism in the face of adversity was also evident.
Others seemed genuinely afraid of having to go through with their holiday plans.