The parents of missing five-year-old April Jones have thanked the public saying they have 'taken comfort' from the support.
In a statement released four weeks to the day since the schoolgirl was abducted, Coral and Paul Jones described how they were "overwhelmed" by the amount of resources being used to find their "beautiful daughter". April Jones has been missing for a month
They said: "It is four weeks since April was taken from us, as a family we are obviously devastated and our lives have been torn apart.
"Since October 1 we have received messages, flowers and cards from across not only the UK but the world and we have taken comfort knowing that people are thinking of April and us.
"Thank you for all your kind words and sentiments."
To mark the third week of her disappearance, Machynlleth town hall clock tower was lit in pink as a tribute and on Monday 200 pink balloons were released into the air in Oswestry, Shropshire.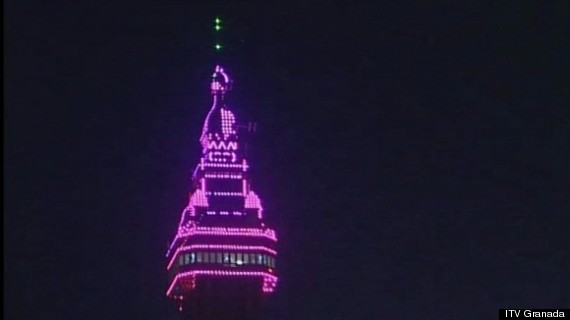 Blackpool Tower was lit pink in tribute to the missing schoolgirl. Pink was April's favourite colour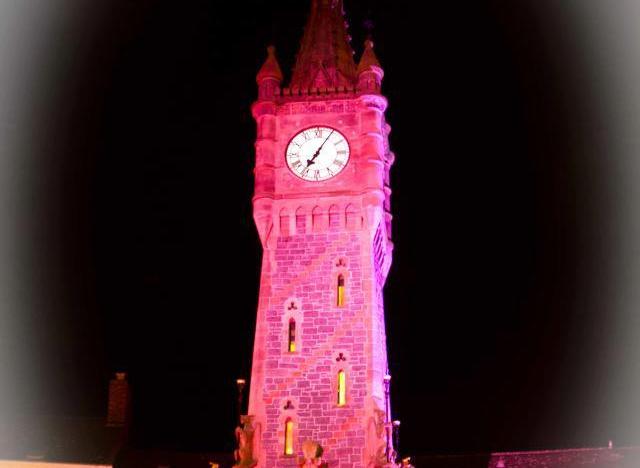 The town's clock tower was lit up pink
Mr and Mrs Jones said: "We have taken great strength from the procession through the town to the church and the lighting-up of the town clock in pink, April's favourite colour.
"With the help of our family liaison officers, local police officers and friends, we were able to participate in both events.
"We avoided media attention because we simply wanted to be part of the community without drawing attention away from the events themselves.
"Thank you to every single person who attended each event and made them so special." Police have admitted they may not find April despite continuing to search for the five-year-old
The statement, released by Dyfed Powys Police, continued: "We have been continually updated about the investigation and the search for April.
"We are overwhelmed by the massive amount of resources being used and we are extremely grateful that so many search teams are still out there, every day, looking for our beautiful daughter.
"We have been supported by our family, friends and neighbours over the past four weeks and it has been their love and support that has helped us get through each day."
Police are continuing their painstaking search for the missing five-year-old, who was last seen getting into a vehicle near her home in the quiet market town of Machynlleth in mid Wales. Voluntary members of the mountain rescue team have been helping the police search for April
More than 40,000 man hours spent meticulously hunting for the missing girl have so far uncovered no trace of her and more than 150 expert searchers still scour 60 square kilometres of rugged tree-covered terrain around the town every day.
Mountains, derelict mines, potholes, lakes, the River Dyfi and the town itself fall within more than 300 search areas.
Every five days search teams are stood down and replaced by an equal number of freshly-rested experts eager to start work.
Dyfed Powys Police continue to co-ordinate the massive operation and have vowed to search on into 2013 if necessary.
Prayers have continued to be said in churches across Wales, as well as users of social networking sites such as Facebook and Twitter continuing to re-post appeals for information. Thousands continuing to wear pink ribbons as a sign of solidarity for the youngster's parents. The intensity of the search is undiminished, according to the police
Her parents are also understood to be receiving specialist help from police over the festive holiday season.
Halloween, Bonfire Night and Christmas - all family-orientated events - are set to be especially traumatic for her loved ones.
April, who suffers from cerebral palsy and has irritable bowel syndrome, was last seen at about 7pm on October 1 playing out on her bike with friends on the Bryn-y-Gog estate.
She had been allowed to stay up later after getting a glowing school report earlier in the day.
Local man Mark Bridger, 46, was arrested the day after and his Land Rover Discovery seized for forensic examination.
He was later charged with the abduction and murder of April.