A pensioner has died after she was mauled by five dogs she was attempting to feed.
Gloria Knowles, 71, was found dead with multiple injuries at a house in Morden, south London, on Tuesday. It is believed she suffered a fatal heart attack, The Mirror reported.
Neighbour Kevin Hamilton revealed he had heard screams but has assumed it was Mrs Knowles' grandson larking about.
Scroll down for video of Mr Hamilton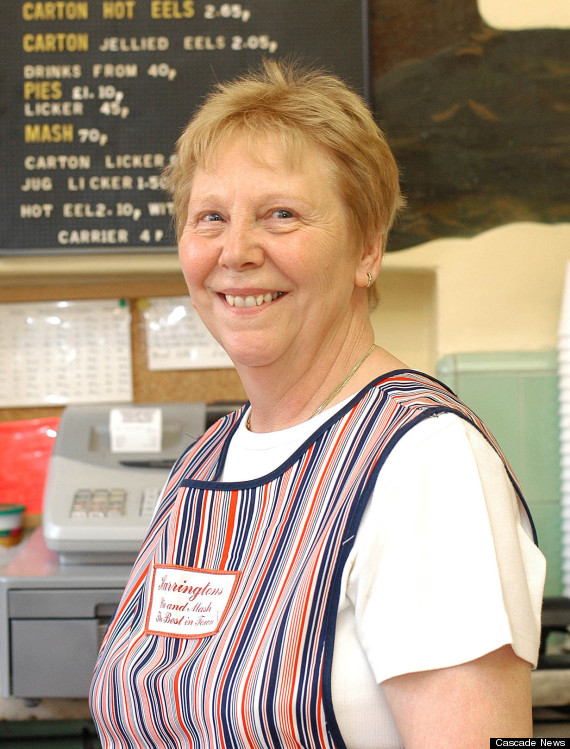 Gloria Knowles was pronounced dead at the scene
He said: "Now I know what happened I feel terrible. But what could I have done? – I am not Superman and those two mastiffs are huge, powerful dogs.
"They always seemed friendly when I saw them being walked. You could pat them and they were always fine with children."
Police were called to the property following the incident and seized five dogs including two Bordeaux bulldogs, two American bulldogs and a mongrel.
The great-grandmother had gone to the garden of the property and was feeding the pet dogs belonging to her daughter when she was mauled.
A post-mortem examination will be carried out on her body at St George's Hospital in Tooting, south London, today to establish how she died.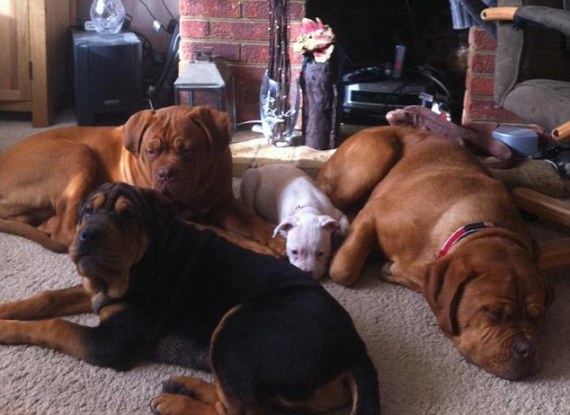 These are believed to be some of the family dogs involved in the attack
Scotland Yard said none of the seized animal are banned breeds and that no arrests have been made in connection with the tragedy.
A spokesman said: "Police were called at around 6.25pm on Tuesday to reports of a 71-year-old woman found deceased at a residential address in Morden."
He confirmed an investigation was under way to establish the cause of death and said the woman had sustained "a number of injuries".
A London Ambulance Service spokesman added: "We were called at 6.12pm to an address in Morden to a patient in cardiac arrest. Sadly, the patient was dead at the scene."
There was a police presence at the property last night while two adjoining semi-detached houses remained cordoned off.
Family members were too distressed to speak.