As we approach Armistice day, the Royal British Legion's Poppy Appeal is well and truly under way.
The red symbols, worn to remember the sacrifice given by members of the Armed Forces in their service to Britain, can be bought from vendors and shop counters up and down the country.
Thursday morning saw a concerted effort by smartly dressed members of the Army, Air Force and Navy, selling poppies at a number of travel hubs around London.
But two sellers in Canary Wharf took a different approach to their charity attire. Dressed in the skimpiest of hot pants and some fishnet tights, these two girls seem to be doing a roaring trade (from the men at least).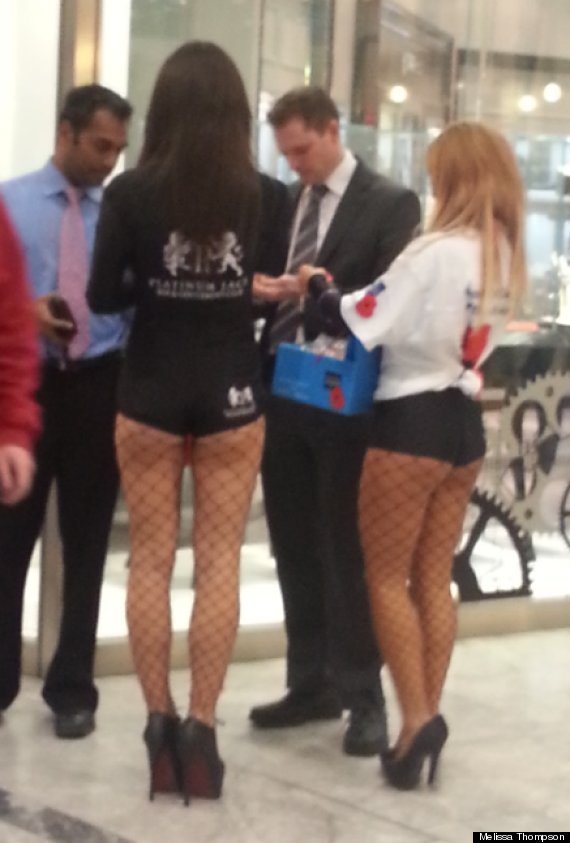 Poppy Appeal?
A spokesperson for the Royal British Legion told Huffington Post UK that there was no dress code for sellers and that wearing hot pants and leggings was "fine".
Do you think this is suitable dress for selling poppies?