It might not be anything like the spectacle of the Endeavour's retirement - there was no fly-by and it was be dragged along closed-off roads - but the final journey of the Atlantis shuttle brings to an end a key chapter in science and human history.
The last of the original Nasa fleet to be retired after the Endeavour, Enterprise and Discovery this year, Atlantis embarked on a relatively brief 10-mile trip from across Cape Canaveral to sit as the centrepiece of the Kennedy Space Center's new visitor complex.
The shuttle flew its final flight on 21 July last year, making way for Nasa's next generation of spacecraft.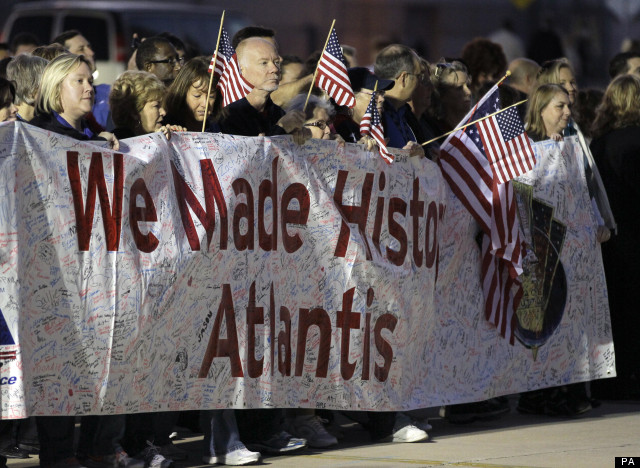 The Atlantis will be housed at the new visitor complex at Kennedy Space Center
"This Shuttle Atlantis is the final shuttle to go on display for museums … It's a very significant milestone that the shuttles will go on display," a spokeswoman for the space centre's told CBC News. "And this is the final move."
The shuttle left the bay at dawn watched by hundreds of onlookers, including the four astronauts aboard the shuttle on its final flight. Staff held a banner emblazoned with "We Made History" as the crows cheered and waved flags.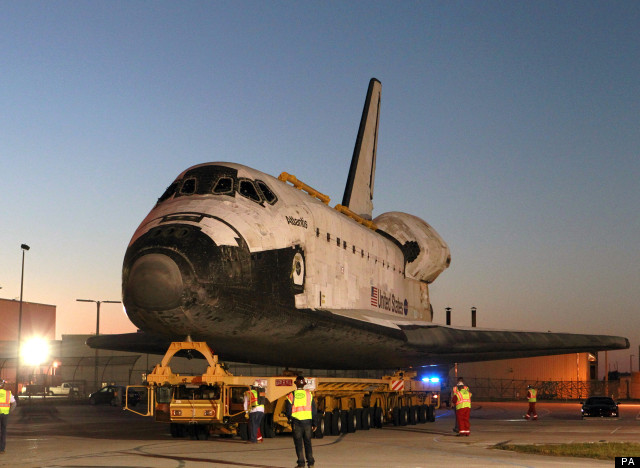 The Atlantis has been retired after 26 years of service
The Atlantis flew the first of its 33 missions in 1985, was key in carrying probes into space - and the Magellan probe to Venus - as well as being the first US shuttle to dock with Russia's Mir space station.
It will now join its sibling shuttles in retirement, to be preserved in and used as an educational tool. The Enterprise is housed in New York City's Intrepid Sea, Air and Space Museum, the Discovery in Virginia's Smithsonian Institute and the Endeavour at California's Science Center in Los Angeles.