And now, ladies and gentlemen, we give you: Mervin the Metropolitan Police horse, who moves traffic cones with his mouth...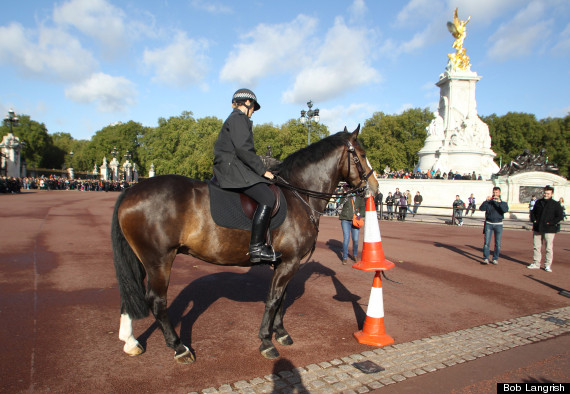 We should add that this is no pointless talent. Marvellous Merv - as we've just decided to call him - helps clear the cones away outside Buckingham Palace after the Changing the Guard ceremony every day.
Guided by mounted PC Karen Howells, he picks up each cone with his teeth in turn then stacks them nearly on top of one another. "He loves people and I think he likes showing off," PC Howells told the Daily Mail. "He always likes to have something in his mouth."
This picture was taken by equestrian photographer Bob Langrish, as part of a set to illustrate a day in the life of a police horse for Your Horse magazine.
In the market for a few more amusing pictures? Feast your eyes on our slideshow:
Funny Pictures Of The Week