David Cameron has tweeted his congratulations to "my friend" Barack Obama as networks declared the US President had won a second term.
The result is the one Downing Street had privately hoped for, according to a report before the election in the Financial Times.
Speaking during a tour of the Middle East, the prime minister said: "I would like to congratulate Barack Obama on his re-election.
"I have really enjoyed working with him over the last few years and I look forward to working with him again over the next four years.
"There are so many things that we need to do: we need to kick start the world economy and I want to see an EU-US trade deal.
"Right here in Jordan I am hearing appalling stories about what has happened inside Syria so one of the first things I want to talk to Barack about is how we must do more to try and solve this crisis.
"Above all, congratulations to Barack. I've enjoyed working with him, I think he's a very successful US president and I look forward to working with him in the future."
Obama used the social network to declare victory, posting a picture of him with wife Michelle and the caption "Four More Years", a slogan heard chanted by campaigners throughout the campaign.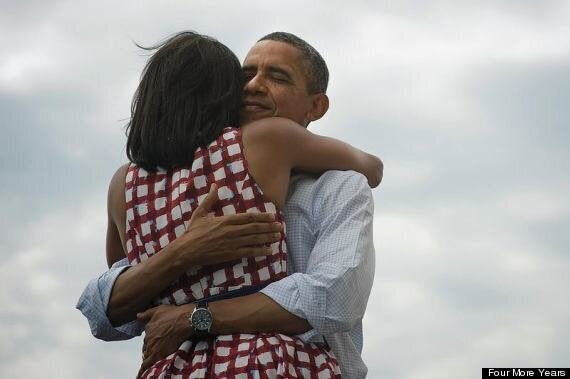 The Obamas, after TV networks declared an Obama victory
Other MPs and political leaders also used Twitter to express their congratulations on the President's re-election including foreign secretary William Hague.
Australia's Prime Minister Julia Gillard sent her congratulations via Twitter as well.