Millwall have banned a 13-year-old supporter for verbally abusing Bolton Wanderers striker Marvin Sordell.
Sordell claimed on Twitter that he was racially abused by fans at the London club's ground last month as he warmed up as a substitute. The Team GB striker also alleged three other Bolton players were abused.
Millwall called in the police to investigate the matter, but have since identified the teenager, who will be put through one of the club's education programmes in a bid to "change his outlook on equality, racism and life in general".
The Lions said in a statement:
"Having completed our investigations into the incident, we have identified and interviewed a 13-year-old boy who admitted a verbal exchange with Marvin Sordell in which abuse was used.

"The individual has been banned from Millwall matches for the foreseeable future, but as a club we also felt, given the boy's age and background, we had a duty to play our part in attempting to educate and rehabilitate him.

"Accordingly, we have offered to put him through one of our education programmes, run by Millwall for All (formerly the Millwall Anti-Racism Trust) in the hope that we can change his outlook on equality, racism and life in general.

In the meantime, the boy has written a letter to Marvin Sordell offering his apology, which has been accepted."
The Football Association has said it "applauds" Millwall's response and their "thorough investigation".
Sordell was targeted online with a sickening image posted on Facebook by a different teenage boy after he accused supporters of insulting him. A mocked-up image of Sordell bleeding after being shot was accompanied with the message "Don't f*** with the Millwall" by the user.
Sordell, 21, was also involved in the brawl which occurred between Serbia and England's Under 21 teams in October, when team-mate Danny Rose was subjected to monkey chants by sections of the home crowd.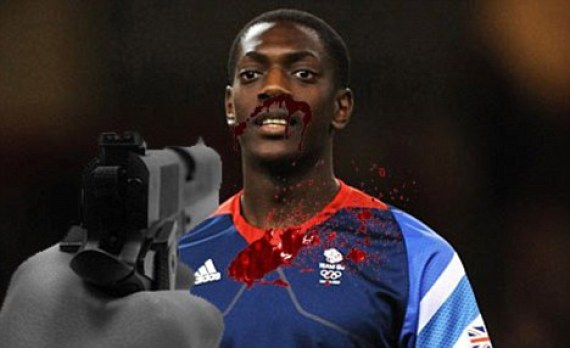 Sordell was targeted by a 14-year-old Millwall fan online