CCTV footage has revealed the terrifying moment that a group of six robbers smashed into a jewellery store in a north London shopping centre.
Newly-released footage of Tuesday's incident shows six men pull up on motorcycles and approach the store before smashing windows with axes and bats in order to make off with jewellery including watches, necklaces and rings.
According to BBC London, the gang could have escaped with up to £2 million worth of goods.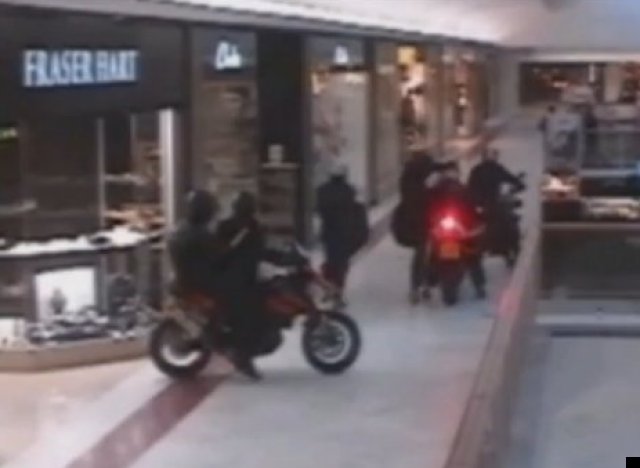 The video shows the gang break into the shop and get away on motorbikes
The robbers, wearing motorcycle helmets to obscure their identity, somehow escaped without causing any injuries, although one man was treated on the scene for shock.
The bikes used by the men were found by police only 15 minutes after the raid in Mill Hill.
Anyone with information is asked to contact Crimestoppers anonymously on 0800 555 111.