Updated: 20:00 13 November - Police drop investigation
Chelsea chairman Bruce Buck has said the club would have been "crucified" had they not reported allegations referee Mark Clattenburg racially insulted John Obi Mikel, and claimed they are not hypocrites despite standing by John Terry.
Terry was suspended for four matches and fined £220,000 by the Football Association after he was found guilty of racially insulting Queens Park Rangers defender Anton Ferdinand last year. Chelsea confirmed they would discipline their captain, although it would remain "confidential". It is believed the club docked Terry two weeks' wages.
Clattenburg was initially accused of using "inappropriate language" towards two Blues players during their defeat to Manchester United 16 days ago. Chelsea have since dropped their claim he abused Juan Mata but have reported the official for calling midfielder Mikel a "monkey" to the Football Association.
Police have dropped their investigation into the affair after no victim came forward.
In a statement, Scotland Yard said: "Inquiries were made and no victims have come forward.
"Without a victim and/or any evidence that any offence has been committed, the matter cannot currently be investigated."
The club's hastiness in airing their allegation (Chelsea released a statement two hours after the final whistle of the Premier League fixture) publicly has been criticised by managers while others have accused the club of hypocrisy for not punishing Terry more severely. Buck however, said the Terry incident had to be "divorced" from Clattenburg's.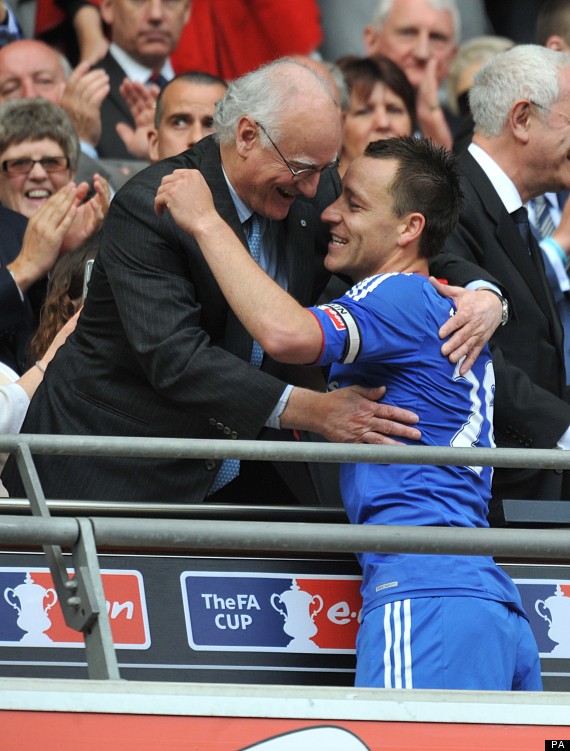 Buck was in court every day during Terry's trial
"Suppose we had tried to sweep this under the rug and said to the various players, 'Look, it's not a big deal and the press are going to be all over us, maybe you want to reconsider'. If that had leaked out, we would've really been crucified," he told the Evening Standard.
"The press seem to juxtapose 'our support' of John Terry and what's going on here and looking at us as being a bit hypocritical. We have to divorce the John Terry situation from this. From our perspective, the latest situation was pretty straightforward. We have an obligation to report what may be misconduct. We did that, in good faith and not maliciously."
Clattenburg sent off Branislav Ivanović and Fernando Torres in Chelsea's 3-2 loss to United, sparking outrage among players and supporters. Buck labelled suggestions the club sought revenge as "very unfair" but inaccurately stated the 37-year-old referee made "two obvious mistakes". Although Fernando Torres' second yellow card appeared harsh, he was fortunate not to have been shown a straight red card in the opening period while it was the linesman who failed to flag Javier Hernández as offside for the Reds' winner.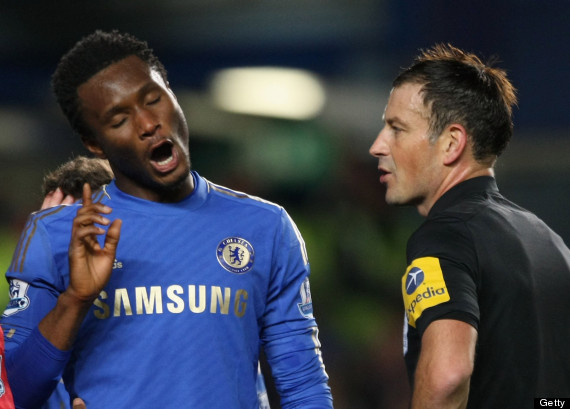 Clattenburg has not refereed since Chelsea reported their accusation
Buck acknowledged Terry's lengthy list of indiscretions throughout his professional career but stated the club "have to support him as a person", adding that by doing so they did not condone his behaviour.
He also dismissed Terry's role off the pitch at the club. The captain has long been regarded as one of the foremost 'player power' figures at any club in European football, which was perhaps underlined when he was rebuked by Fabio Capello for making suggestions to improve England's flagging 2010 World Cup campaign after a humiliating 0-0 draw with Algeria.
"My club are run by Roman Abramovich," Buck clarified.