British companies ranging from hotpant to toy suitcase makers have been honoured with top business awards at a glittering ceremony in London on tuesday.
Among the more well-established brand names - Marks and Spencer and Cisco - at the National Business Awards were smaller and more innovative organisations such as Trunki and Zaggora.
The awards, in association with Orange, recognise excellence, innovation and ethics in UK companies, were opened by prime minister David Cameron, who posted a video address thanking the companies present for helping Britain retain its position as a global business leader.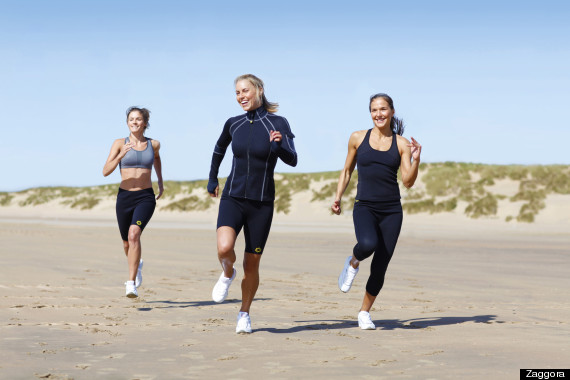 Hotpants makers Zaggora won eCommerce strategy of the year
"It is people like you who are helping us lift our economy out of a very difficult time and who'll help make sure that Britain doesn't just compete in this global race, but really thrives in it. I want to thank you for everything you're doing and I want to congratulate everyone for being recognised at the National Business Awards," he said.
The top award for Leader of the Year was presented to Cisco's chief executive Phil Smith, and the soon to be departing chief executive of WH Smith, Kate Swann, received the Daily Telegraph Award for a Decade of Excellence in Business for her distinguished career leading retail businesses and turning round WH Smith's fortunes.
Marks & Spencer picked up the National Business Award gong for Sustainability, in recognition of its work with its Plan A programme, which pledges to transform M&S by changing the way it does business.
Malcolm Bell, founder of hot pants firm Zaggora, was so overjoyed at winning eCommerce strategy of the year that he tweeted a picture of his award from the ceremony.
And Trunki, the toy suitcase manufacturers, picked up the award for SME business of the year. Founder Rob Law said the award would give the brand even more credibility on the global stage at a time when it was focussing on expanding for future growth.
And in an email to his team on 14 November, shown to Huff Post UK, he said: "We won SME of the year last night in the most fiercely competitive category beating 11 other superb businesses to the top spot.
"This is the most prestigious award yet and I am so proud that as a team we have been able to achieve the results, responsibly with our innovative products and business model. Well done for all your hard work and I will be opening the big bottle of champers later!"
Other winners included Joseph Joseph, which was crowned the BlackBerry Growth Strategy of the Year winner, Ella's Kitchen - producers of organic baby and toddler food - walking away with the 3i International Growth Business of the Year award, and registered charity London Early Years Foundation winning the Transformational Change of the Year award for turning a vulnerable charity into a financially secure social enterprise.
The full list of winners is:
The Daily Telegraph Award for Decade of Excellence in Business – Kate Swann, WH Smith

The Orange Leader of the Year– Phil Smith, Cisco UK & Ireland

The Entrepreneur of the Year - Colin Stevens, Better Bathrooms

The Business Enabler of the Year – Newton Europe

The Ecommerce Strategy of the Year - Zaggora.com

The Santander Small to Medium-Sized Business of the Year – Trunki

The Small Online Business of the Year – Luxury for Less, trading as Bath Empire

The Croner Employer of the Year – Baringa Partners

The Huawei Customer Focus Award – World First

The ICAEW Sustainability Award – Marks & Spencer

The Start-Up Business of the Year - Shutl

The Orange Innovation Award - Apetito

The BlackBerry Growth Strategy of the Year - Joseph Joseph

The Transformational Change of the Year – London Early Years Foundation

The Leadership Diversity Award – Eversheds

The Coutts FTSE 100 Business of the Year – Intertek Group

The 3i International Growth Business of the Year – Ella's Kitchen