A man in his 60s, reported to be DJ Dave Lee Travis, was bailed pending further inquiries tonight after being arrested by detectives investigating the Jimmy Savile abuse scandal, Scotland Yard said.
The former Radio One star, from Leighton Buzzard, Bedfordshire, was held at 7.45am on suspicion of sexual offences.
Police said the allegations made against the man do not directly involve Savile, and are classed under the strand of their investigation termed "others".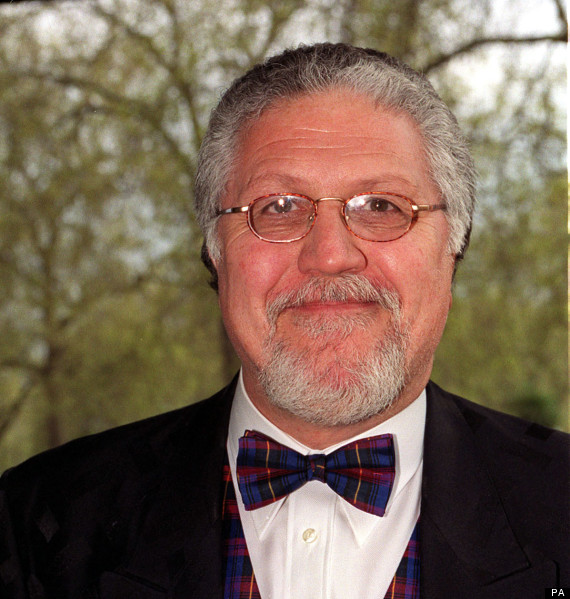 Dave Lee Travis, or DLT, was a Radio 1 DJ from 1968-93
He was bailed to return on a date in early January.
The latest arrest came as the Metropolitan Police revealed they are now dealing with around 450 potential victims, the majority of whom claim they fell prey to Savile.
This has risen from around 300 possible victims the force said they were dealing with last month.
Officers are looking at three strands within their inquiry: claims against Savile, those against Savile and others, and those against others.
Most of the "others" allegations have been made against people associated with the entertainment industry.
Ex-glam rocker Gary Glitter, comedian Freddie Starr and a 73-year-old man have already been arrested and bailed in connection with the investigation.
A 1977 episode of Top Of The Pops featuring Travis was due to be shown on BBC4 tonight but has been pulled.
A BBC spokesman said: "In the light of today's news, we have postponed tonight's Top Of The Pops.
"In its place we are showing next week's edition of TOTP presented by Kid Jensen."
Last month Travis vigorously denied allegations that he groped two women while in BBC studios.
One alleged that he had put his hand up her skirt, while the other said he had "jiggled" her breasts.
The former judge leading the BBC inquiry into the Savile scandal has launched an appeal for witnesses.
Dame Janet Smith, who is reviewing the corporation's practices during the Savile years, called on potential victims, witnesses, people who worked with the TV presenter and senior staff at the time to assist the investigation.
According to the inquiry's website, the review also wants to hear from people "who were familiar with the culture or practices of the BBC" in terms of "preventing or enabling the sexual abuse of children, young people or teenagers".
In addition, the Department of Health is investigating its own conduct after appointing Savile to head a taskforce at Broadmoor high-security hospital in 1988.
Travis returned home at 9.15pm in the passenger seat of a silver car. He stared straight ahead as the vehicle was mobbed by photographers.
Three police officers stood nearby as the car drove slowly through the gates.
An officer told reporters that Travis would not be making any comment tonight.