ITV has unveiled its new look and announced that its main channel, ITV1, will now simply be known as ITV from January 2013.
The new brightly coloured curvy logo (in the pictures below) will form the basis of all ITV's branding, domestically and internationally.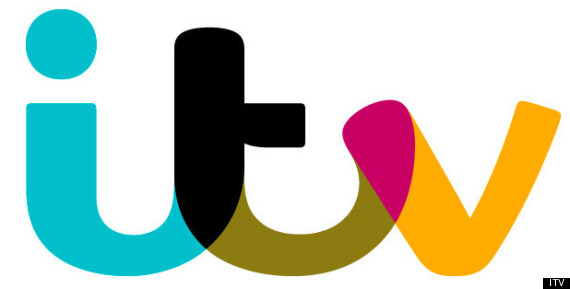 The new ITV logo
In a press release, the broadcaster describes it as "a warm, bold design based on a formalised version of human handwriting, comprising of five colours, in its static state".
The logo will adapt and change according to the background colour scheme of the image it's placed against. For example, this is what the logo will look like when promoting 'Dancing On Ice'...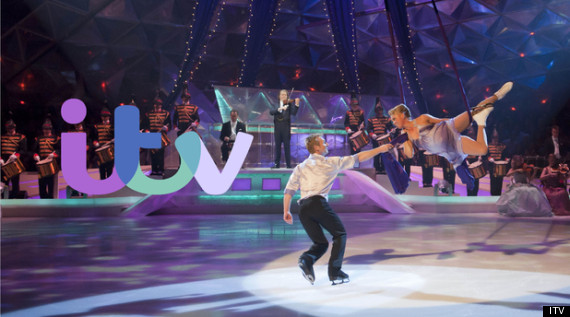 In a statement, Group Director of Marketing and Research Rufus Radcliffe said: "In an ever more crowded market place, both domestically and internationally, the need for a modern, flexible brand identity that connects with our viewers and customers has never been more important.
"We are really excited to soon be unveiling a new identity that is as up-to-date, and relevant as our content. Big, bold and creatively ambitious, it will be true to our DNA as a brand at the heart of popular culture."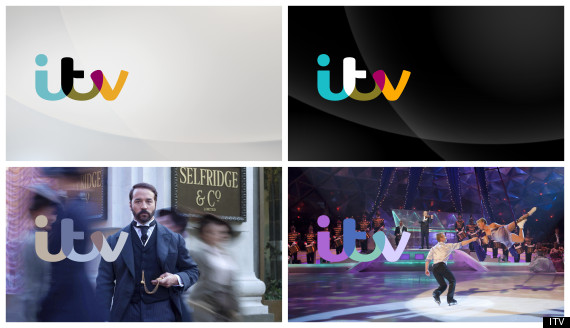 A composite image of ITV's rebrand
COMPETITION: TV and and internet lovers, win a complete YouView from BT package worth over £650, including a YouView box, BT broadband and a TV subscription. Click here to enter via our Facebook page.