A British man has become the first Western Buddhist monk to die through self-immolation after setting fire to himself in the secluded Nalanda monestry in Labastide-Saint-George, France.
David Alain, 38, who took the name Tonden upon joining the monastery, was found alight on Thursday afternoon by shocked fellow monks in the building's gardens.
Tonden had been a resident monk at the monastery for the past five years.
Emergency services were called immediately but there was nothing they could do to save Tonden.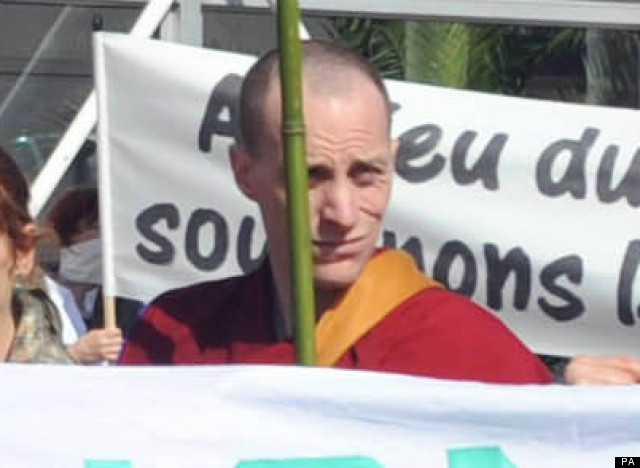 Tonden was part of the Nalanda monastery, pictured here protesting for Tibet
However, neither the monks or the police are sure of exactly what provoked Tonden to self-immolate - there was no overt sign that it was a suicide attempt or a political statement.
In all, 74 Tibetan monks have died through self-immolation since 2009.
Following the appointment of Xi Jinping as the successor to China's president Hu Jintao, nine Tibetan monks have self-immolated in the past week but police have not linked those deaths to Tonden's.
Gendarmerie colonel Pierre Bouquin said that Tonden seemed to have "poured petrol over his head and clothes and set himself on fire".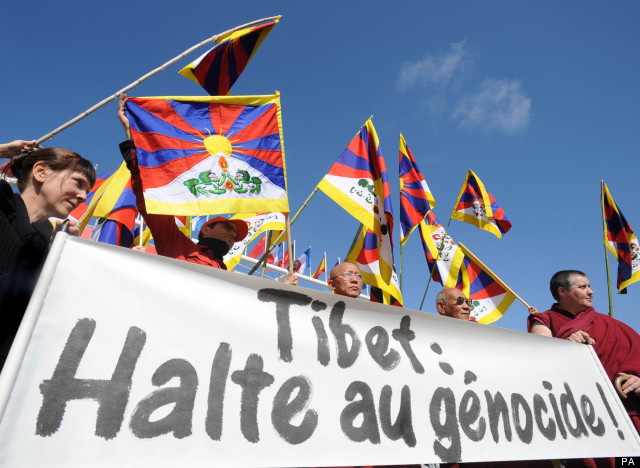 Tonden had been at the monastery for five years
"We believe he may have been making a political gesture related to Tibet but an investigation will be carried out to establish the full facts."
A senior policeman in the local gendarmerie said that a link between the protest deaths and Tonden's was the "first that sprung to mind" on hearing the news.
"Given the information we have gathered so far, the individual was psychologically fragile and during his training was having difficulty coming to terms with all the obligations and vows that his position demands," Michel-Antoine Andreani told the Daily Telegraph.