David Beckham will leave leave Los Angeles Galaxy after next month's MLS Cup.
The 37-year-old's five-and-a-half-years with the Galaxy will end when they defend their title against the Houston Dynamo on 1 December before he moves elsewhere to continue his playing career.
He told the Major League Soccer website: "I've had an incredibly special time playing for the LA Galaxy, however, I wanted to experience one last challenge before the end of my playing career."
Football Federation Australia last week claimed they had been approached by the former Manchester United star's camp with a view to the player spending a short stint in the A-League, though his spokesman described that as "rubbish".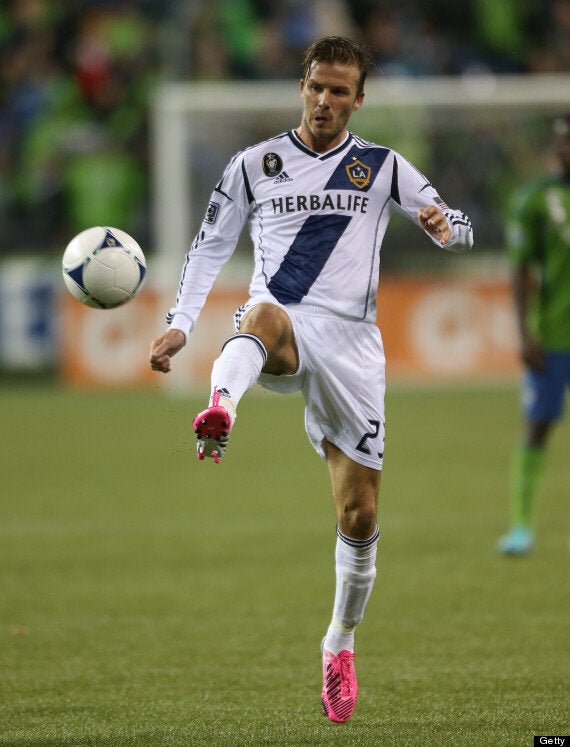 Beckham during the Galaxy's game with the Seattle Sounders on Sunday
Beckham's final game will take place at the Galaxy's own Home Depot Center, where he arrived on the American stage as the first designated player in MLS back in 2007.
"I don't see this as the end of my relationship with the league as my ambition is to be part of the ownership structure in the future," Beckham added.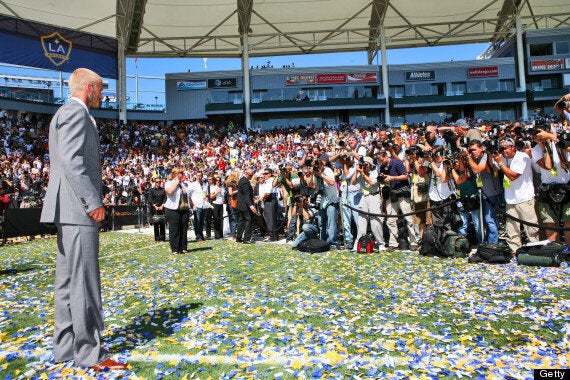 Beckham arrived to much fanfare in June 2007
Beckham was brought to America as much for the effect of his brand as his on-field ability, and MLS commissioner Don Garber believes he has been successful in helping to grow the sport.
"When David Beckham signed with the LA Galaxy in 2007, he set out to help grow MLS and the sport of soccer in North America," he said. "There is no doubt that MLS is far more popular and important here and abroad than it was when he arrived."