Kevin Clash, the actor who voices Sesame Street favourite Elmo has quit in the wake of a second underage sex allegation, AP reports.
A statement from Sesame Workshop, via TMZ, said: "Unfortunately, the controversy surrounding Kevin's personal life has become a distraction that none of us want, and he has concluded that he can no longer be effective in his job and has resigned from Sesame Street. This is a sad day for Sesame Street."
Two weeks ago the actor had been accused of becoming involved with an unidentified 16-year-old male seven years ago, when he was aged 45.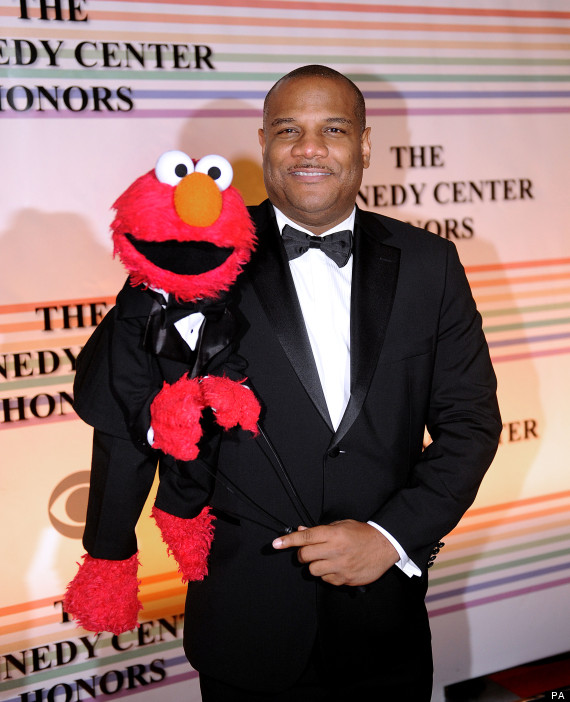 Elmo with actor Kevin Clash
The second accuser, named as Cecil Singleton, claims he encountered Clash on a gay phone chat line in 1993 when he was 15 and Clash was 32.
In the lawsuit filed in New York City's federal court, Singleton alleges Clash groomed him by "taking him to nice dinners and giving him money".
The first accuser, now 24, and identified as Sheldon Stephens, initially withdrew his allegations, but has since publicly claimed he was pressured into recanting his accusations in order to settle in court for $125,000.
Now Stephens reportedly wants to undo his settlement and maintains that he did have sex with Clash when he was 16.
Last week, as part of a settlement, Stephens' lawyers released a statement claiming the beloved puppeteer's innocence:
"Stephens agrees that immediately upon execution of this Agreement, his counsel, Andreozzi & Associates, P.C., shall release the [following] statement ... 'He [Stephens] wants it to be known that his sexual relationship with Mr. Clash was an adult consensual relationship.'"
Now Stephens says he was crying during negotiations and said he didn't want to sign.
Clash's lawyers didn't comment on the renewed allegations, but Clash has denied the allegations. He admitted to having a sexual relationship with Stephens but says the two were intimate after he turned 18.