Engineers in China will attempt to construct the world's tallest building in just 90 days.
The 'Sky City' skycraper will be 2,749 feet tall, and will have 220 floors.
It will be built in Changsha on the banks of the Xiangjiang river - and the firm behind say they'll be able to put up five floors a day, after work on the foundations begins at the end of November.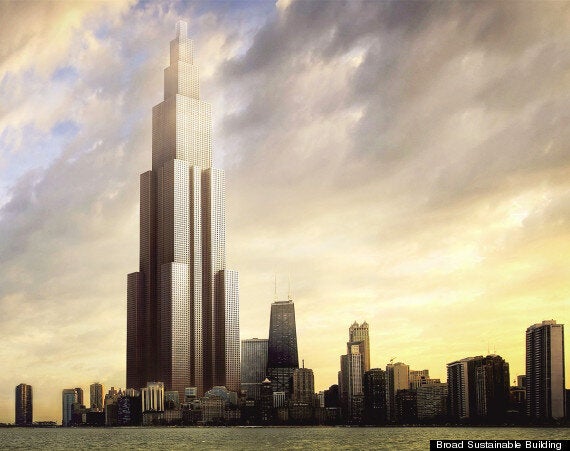 The building, which is about three times as high as the Shard in London, the UK's tallest building, has been designed by some of the architects behind the Burj Khalifa. It will be built by Broad Sustainable Building, the same company who recently put up a 30 storey hotel in 15 days (see video at the bottom of this post), also in China.
In total about 220,000 tons of steel will be used for the boxy, blocky building. There will be 104 high-speed lifts, and the estimated cost is about a tenth of that of the Burj Khalifa - about $1,500 per square meter.
According to Construction Week, it will be complete by March 2013 - when its makers say it will top the world record for height -- as well as be able to withstand an earthquake of 9.0 on the Richter scale.
Up to 31,400 people are said to be able to live in the mega-building.
However, this is all still pending the approval of the Chinese government, so we'll hold judgement until we actually see the thing go up.
Related