We've had the reams of pictures of the Duchess of Cambridge as she travels the world representing the Queen for the Diamond Jubilee Tour, but for the first time we can see pictures from Kate herself.
A number of photos released via the Duchess' official site - dukeandduchessofcambridge.org - show the future Queen's taste for amateur photography, with pictures of the endangered orangutan, Malaysia's Mount Kinabalu and an aerial photo of a palm oil plantation in Sabah.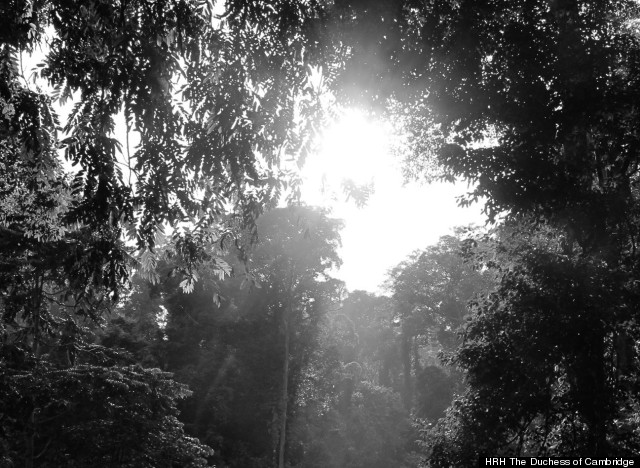 One of the Duchess' pictures from Borneo, of a jungle clearing
Pictures from the batch released include photos taken from the Danum Valley, Sabah, and on a flight to the Solomon Islands.
The pictures were taken at various times during the couple's visits around the island - at the same time that topless pictures of the Duchess taken by paparazzi appeared in European magazines.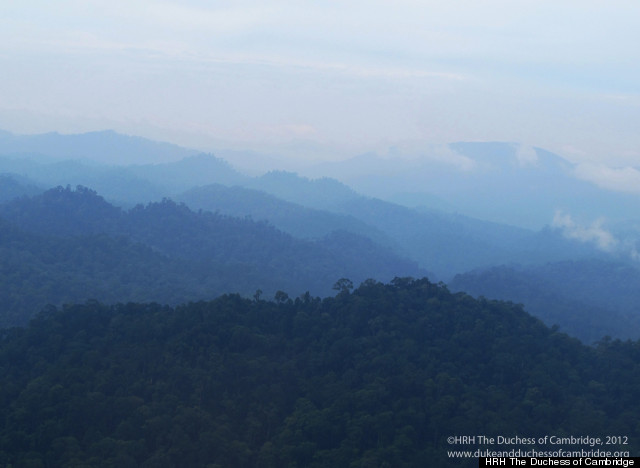 Another of the Duchess' photos from Borneo this summer
The release of the photographs is part of a new scheme from the couple - this week has also seen a photo diary giving a 'behind the scenes' view of Prince Williams's day job as an RAF rescue pilot released.
To see the rest of the Duchess' pics from Borneo, click through the slideshow below.