Paul Daniel's garden is the latest victim of the torrential rain sweeping the country, with the TV magician tweeting a picture of his Berkshire estate submerged in water.
The magician, who is a prolific but somewhat eccentric tweeter, posted a picture of his garden on Monday morning, adding "no problem."
He then posted another picture of the garden along with the tongue-in-cheek comment saying "no man is an island."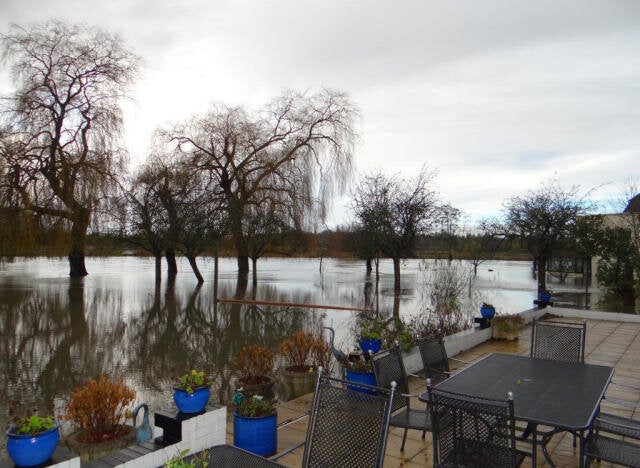 Daniels tweeted the picture on Monday morning
It's not the first time the magician's garden has made headlines. The garden was in the news earlier this year after the conjurer sliced the tops off two of his fingers after building props in his garden shed.
Daniels, 73 was using a circular saw when his hand slipped and slid into the toothed blade. At the time he said he feared his accident would end his magic career but vowed to continue with his tour none the less. Paul Daniels with his wife and assistant Debbie McGee
The magician shares his multi-million pound property with his wife and "beautiful assistant" Debbie McGee who has a radio show on Radio Berkshire.
There are currently over 400 flood alerts and warnings in force across the UK. Forecasters have warned there may be worse to come after residents in the South West suffered from the floods over the weekend.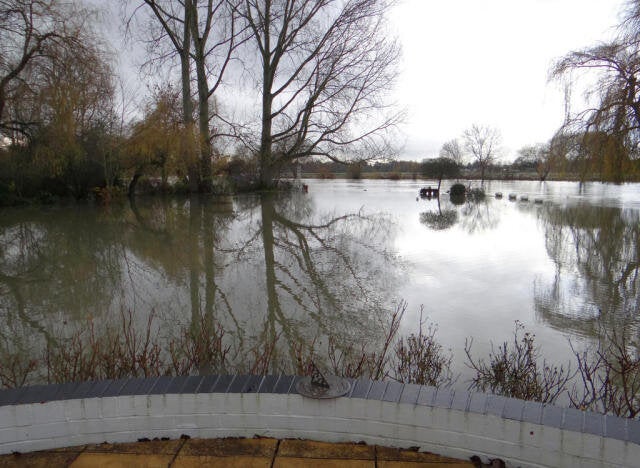 Paul Daniels' garden has fallen victim to the floods
With further rainfall and 60mph winds expected overnight experts are warning people the conditions pose a "serious threat to life".