An emu has been detained by police after it was spotted casually strutting through a town during rush-hour on Wednesday.
The escaped 4ft bird was seen on St George's Road in Barnstaple north Devon at 8am this morning.
Although the Australian native was in a state of panic officers managed to coax it into the rear of the police car and call the owner, a police spokesman said.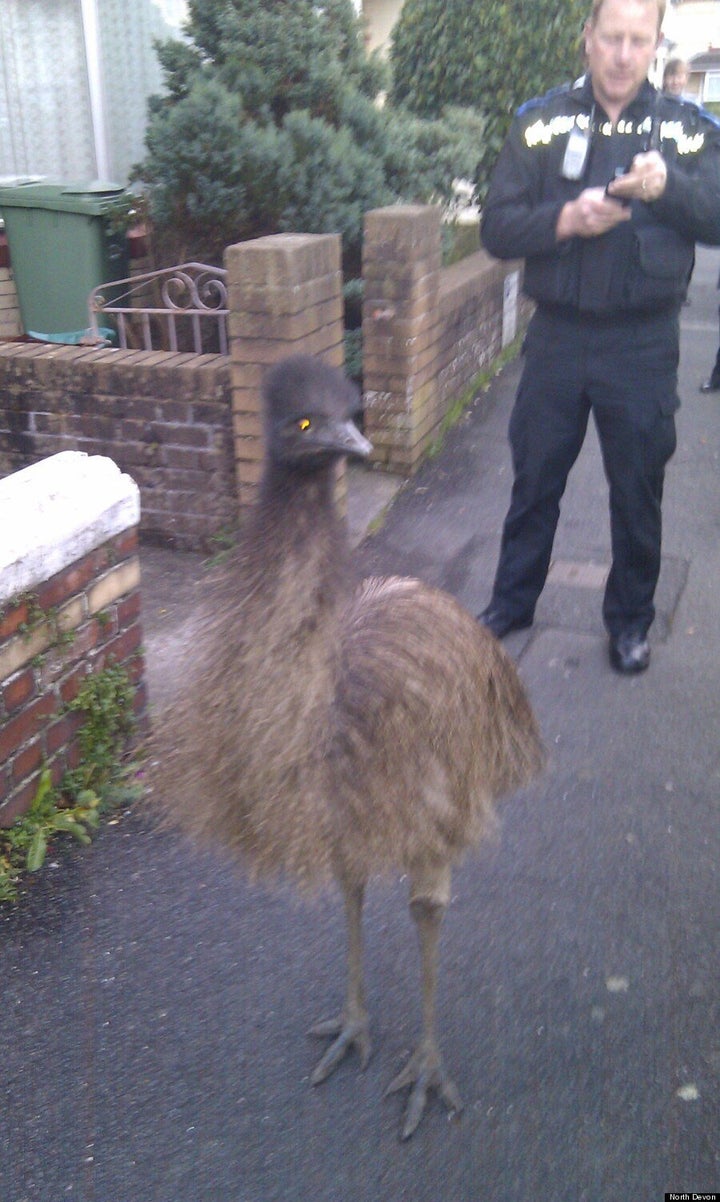 The emu ruffled a few feathers
Pc Parnell said the emu was "running up and down the street, trying to get into people's houses" before it was caught.
She said: "When we first had the call from the public, I thought it was a bit of a wind-up.
"But when I arrived at the scene to check it out, I could see this bird in the street. It was trying to get into people's houses.
"Obviously it was finding that difficult, and would try the next one.
"I must admit that while I'm not normally scared of birds, I was a bit nervous with this one."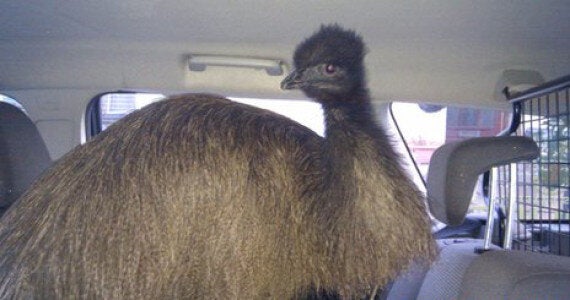 The emu was eventually shepherded into the back of a police car
The 31-year-old added: "It's a bit of a state in the back of the car now - there's mud, feathers and a few other things...
"This (catching a wild bird) is not the sort of thing we get taught during training, so I was a little unsure of how best to deal with this.
"I asked one woman if she would mind taking the bird into her lounge to catch it, and understandably she was a little reluctant to do that.
"I've been in the police force for seven years now, and I must say this is one of the most bizarre incidents I have ever been called to.
"I'd only been back in the office for a few minutes and already a few of my colleagues started cracking jokes about me 'feeling peckish'."
The emu has since been handed to Diana Lewis, who runs an "animal ambulance" service in north Devon, and will later be reunited with its owner, police said.
The emu is native to Australia, and was propelled into popular culture in Britain in the 1970s by entertainer and ventriloquist Rod Hull, whose routine included an aggressive, mute emu puppet.