The Australian radio station facing criticism for its hoax call to the hospital treating the pregnant Duchess of Cambridge following the death of a nurse has a history of controversies.
Sydney-based 2Day FM was given a five-year licence condition to provide increased protection for children after a 14-year-old girl was strapped to a lie detector test on air and pressured to discuss her sex life.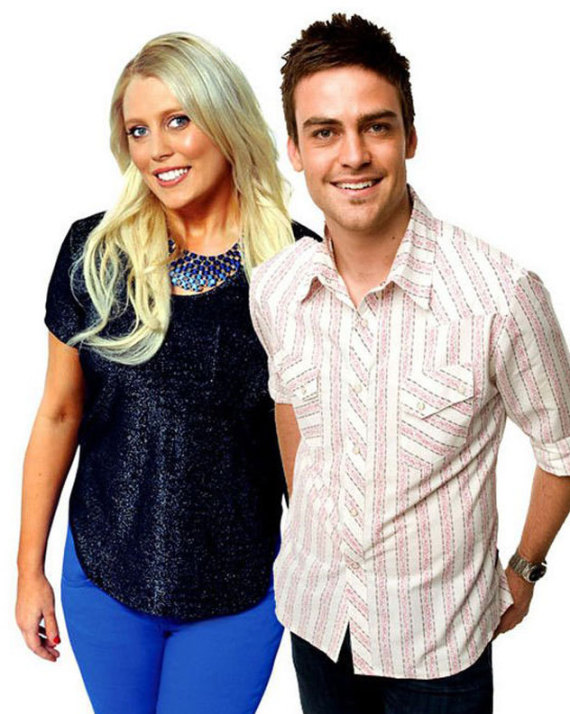 Australian DJs Mel Greig and Michael Christian from radio station 2Day FM
The Australian Communications and Media Authority warned the station after the incident in 2009, in which the girl revealed live on air that she was raped at the age of 12.
Despite her protests that she was "scared" and believed the questions were not "fair", the hosts of the Kyle & Jackie-O radio show encouraged both the girl and her mother to discuss whether she was sexually active.
The girl responded: "I've already told you the story of this and don't look at me and smile because it's not funny. Oh, okay. I got raped when I was 12 years old."
The host then replied: "Right. And is that, is that the only experience you've had?"
In a submission to the Australian regulator in 2009, the Law Society of New South Wales Young Lawyers (LSNSWYL) said: "Overall, we believe that the child was exploited and treated cruelly by 2Day FM. The broadcast made the exploitation all the more humiliating and public."
In another controversy, the radio station said it had raised 150,000 Australian dollars (about £98,000) for a family who believed they were being given the money to help care for their disabled child.
But when they tried to claim the cash, they were instead given the names of those who had pledged money and were not able to collect more than 50,000 dollars (about £33,000), according to LSNSWYL.
LSNSWYL highlighted a series of "Heartless Hotline" shows which involved exploiting disadvantaged individuals who were offered a prize which could be taken away from them by listeners.
It said the stunts "demonstrated a pattern of behaviour that involves the exploitation of the disadvantaged for the entertainment of others".
In one instance, a mother of five children, four of them disabled, was offered tickets to take her family to the Sydney Royal Easter Show - but only if no other "heartless" listener claimed the tickets within 30 seconds.
In another incident, presenter Kyle Sandilands was suspended for suggesting actress Magda Szubanski, who had recently undergone a high-profile weight loss regime, could lose more weight at a concentration camp. Ms Szubanski's family is originally from Poland.