A calorie-counting mobile phone app can help weight watchers win the battle of the bulge, a study has found.
Combined with expert advice, the download enabled a group of overweight and obese adults to lose an average of 15lb, and keep the weight off for at least a year.
The most successful participants also attended education classes on nutrition and behaviour. But even those who did not managed to shed 8.6lb if they had access to the app.
A "control" group who were offered the classes but did not benefit from the app failed to lose any weight.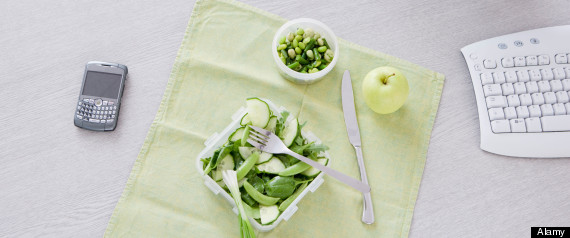 Weight watching apps use activity logs and food diaries to track energy expenditure and calorie intake. The apps monitor the number of calories consumed by eating different foods.
They allow users to see instantly the effects of snacking between meals, or consuming too much fat while taking little exercise.
Professor Bonnie Spring, from Northwestern University in Chicago, US, who led the study reported in the journal Archives of Internal Medicine, said: "The app is important because it helps people regulate their behaviour, which is really hard to do.
"Most of us have no idea how many calories we consume and how much physical activity we get. The app gives you feedback on this and helps you make smart decisions in the moment."
LIKE HUFFPOST UK LIFESTYLE ON FACEBOOK | FOLLOW US ON TWITTER
Participants in the study had an average age of 58 and were mainly men. Each received a personalised programme of calorie and activity goals. Those using the phone app transmitted the data to a behavioural coach, who spoke to them by phone for 10 to 15 minutes twice a month.
Prof Spring pointed out that the time participants spent interacting with the coaches was minimal.
"The coaches' most important role was being in the wings," she said. "The patients know the coaches are hovering and supportively holding them accountable. They know somebody is watching and caring and that's what makes a difference."
She added: "This approach empowers patients to help themselves on a day-to-day basis. We can help people lose meaningful amounts of weight and keep it off. To do that we need to engage them in tracking their own eating and activity, learn how that governs weight, and take advantage of social support."