Police have launched a campaign to identify eight people who died in unexplained circumstances over the past 40 years.
The cases date back as far as 1970, when the body of a man, thought to be between 50 and 60, was found near a railway line in Slough.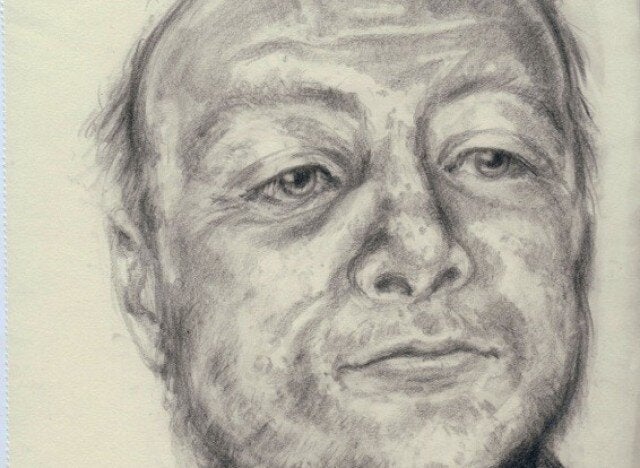 This man was found in 1970. His body has never been identified
No one has ever come forward to identify these eight bodies, found in the Berkshire, Oxfordshire, and Buckinghamshire, the areas covered by the Thames Valley Police.
The most recent was from 2007 when the body of a man in his late 20s was found in a shed on a country estate in Hedgerley, Bucks. It is thought his body had been there for between seven months and two years.
None of the deaths were treated as suspicious but police stressed they always kept an open mind.
Detective Sergeant Craig Kirby, who is leading Operation Nightingale, said Thames Valley Police is working with the national Missing Persons Bureau, as well as Crimestoppers, to solve the cases. An Arab man aged 30-45 was found on in Iver, Bucks, on 1973
Mr Kirby said earlier this year the force had been able to give closure to family members after a body found in the River Great Ouse at Olney, Buckinghamshire, in 1986 was finally identified as that of Michael Walsh, who had gone missing the previous year, after it was exhumed and DNA tests carried out.
Mr Kirby said Mr Walsh's family had finally been able to bury him properly and he hoped Operation Nightingale would give the same answers to other families.
"The Thames Valley Police are committed to resolving these cases as each one is a person who is likely to have a family, possibly a partner, a child, who has never known what happened to their loved one," he told a press conference in Oxford today.
"The timing of this operation is relevant as we're coming up to Christmas." The body of this man was found in a shed in Red Lodge, Donnington by children. No one ever identified his body.
Det Sgt Kirby said the force had revisited its unresolved cases and was collating all of the material to re-examine them.
He called for help from the public to give any possible information on any of the cases to police or Crimestoppers.
He told reporters that all eight bodies had been either buried or cremated when they could not be identified, and could only be exhumed if police had good reason to believe it would lead to them being identified.
DNA samples have been taken from some of the bodies, but not all, he said.
"The biggest difficulty we have had in these cases is we don't know who these people are, we don't know their background and we don't know the reason for finding them in the position they were.
"There are possibilities amongst these eight for us to consider DNA extraction but it would be inappropriate for us to exhume all of these bodies just to take DNA for speculative purposes.
"For us to be able to get the necessary authority we have to have a clear purpose."
Sherri Latham, tactical analyst at the UK Missing Persons Bureau, said they currently have around 1,000 cases of unidentified bodies or body parts.
Ms Latham said: "We currently hold around 1,000 cases of unidentified bodies and body parts on our database and we recognise that behind each of these cases there will be a family or friend that wants to know what happened to their loved one."
The eight unresolved Thames Valley cases also include one from 1973, when the body of an Arab man aged 30-45 was found on the B470 Langley Park Road in Iver, Bucks, on May 30.
He was seen by a lorry driver on the pavement, then stepped out into the road with his hands in the air. The driver braked, but could not avoid hitting the man, and numerous witnesses saw it happen. The body of this man was found floating in the Jubilee River in Dorney
They also include the body of a man between 25 and 35 found floating in the Jubilee River in Dorney, Berkshire, in May 2004.
In 1979 the body of a man believed to be about 60 was found in a shed in Red Lodge, Donnington, Newbury by children attending a nearby church hostel. It is thought nobody had been in the shed since the previous year.
In another case, the body of a white man between about 35 and 45 was found in the River Thames at Bell Weir, Runnymede, on Boxing Day 1985, but again, was never identified.
On January 26, 2000 a man was found on the M40 northbound carriageway after apparently jumping or falling from a moving lorry then was hit by at least three vehicles. Police believe this man may have been an immigrant from Eastern Europe
It was thought that he was an immigrant, possibly from Kosovo or Albania, and police found no identification - just an address and phone number in Ilford, Essex, as well as some writing in Arabic, believed to be from the Koran.
They contacted the address but could not identify the man.
And in an eighth case, the body of a man thought to be 25-40 was found in the River Thames at Sonning Lock.
He was recovered by underwater search police, but never identified despite having a distinctive pair of glasses, a blue handled screwdriver, and a noticeable gap between two of his teeth.