This year we've seen body art used as camouflage, to let people to walk around naked in public and to make motorbikes - all cute gimmicks or feats of post-modernism, depending on your perspective.
But Texas-based photography duo Chadwick Gray and Laura Spector are the first body artists we've come across whose work is rooted resolutely in the classics.
Their project, 'Museum Anatomy', is an effort to replicate 19th-century paintings on a human canvas, raising all sorts of interesting points about our relationship with the great works (whilst looking very cool).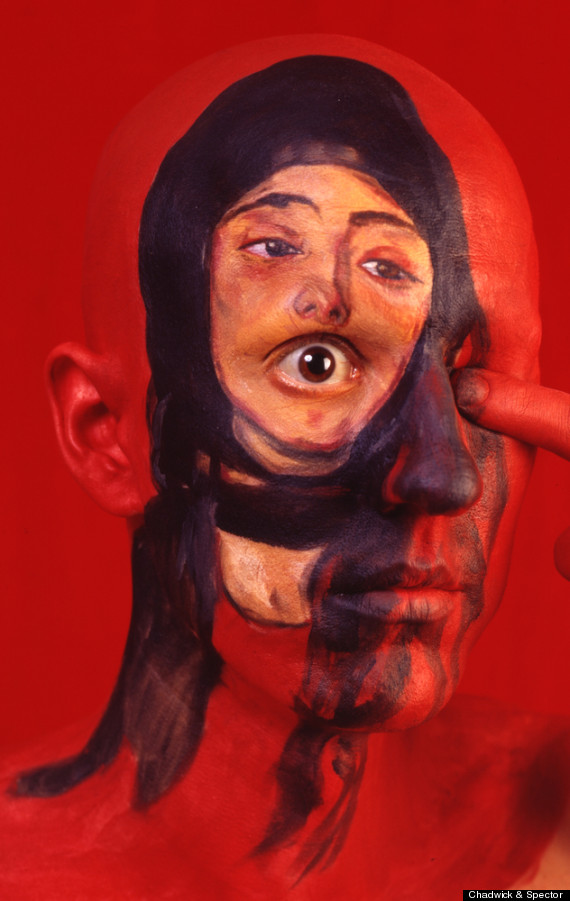 Wishbone, after Gysis
The process is pretty painstaking. As HuffPost US explains, Spector projects images of the paintings onto her partner's body, tweaking it until they find a desired pose.
She then traces it on using special-effects make-up before embarking on a grueling 15-hour painting process.
What do you think? Worth the effort?