Justin Bieber is being accused of animal cruelty after presenting a screaming fan with his pet hamster.
The gifting took place at after the singer's performance at the Atlanta Jingle Ball show earlier this month (scroll down for a video of the exchange).
The critter, known as PAC, has since been photographed in his new home in Alabama, apparently looking happy and well with an 18-year-old called Tori.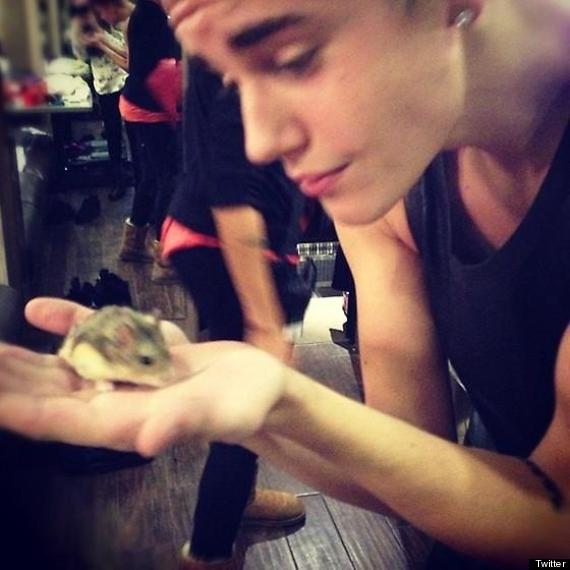 Justin Bieber has been accused of animal cruelty by the Californian Hamster Association. He is pictured here with his former pet, PAC
But the Californian Hamster Association is less than impressed.
It told TMZ hamsters are delicate creatures that "often succumb quickly to illness and death", especially when faced with "sudden environmental change".
It ominously added: "The moment that hamster was handed off to a screaming girl in a harsh, frenzied environment was likely the moment it gazed at the short path to its doom."
By the way, PAC has his own Twitter account and insists he's fine.
SEE ALSO:
Justin Bieber's Many Looks Through The Years