The 60-year-old, known as Madame Park beat opponent 59-year-old opponent Moon Jae-In, who was once jailed for opposing her father's regime, to become president elect.
Park's father General Park Chung-hee came to power in 1961 in a military coup. After her mother was assassinated by a North Korean gunman in 1974, she acted as a de-facto First Lady. A man looks at the wall paintings of South Korea's President-elect Park Geun-hye
Park belongs to the pro-American governing party and won 51.65 of the vote in South Korea.
She has spoken of the "grave" challenge from North Korea, but vowed to "open a new era" for the region.
"The launch of North Korea's long-range missile symbolically showed how grave the security situation facing us is, she said.
Her opponent, human rights lawyer Moon said: "I feel so sorry and guilty that I have failed to accomplish my historic mission to open a new era of politics."
Kim Ji-yoon, a research fellow at the Asan Institute for Policy Studies in Seoul, told the New York Times her election was "less to do with her gender and more to do with the fact that she was her father's daughter."
Barack Obama congratulated Park, saying: "Our two nations share a global partnership with deep economic, security and people-to-people ties."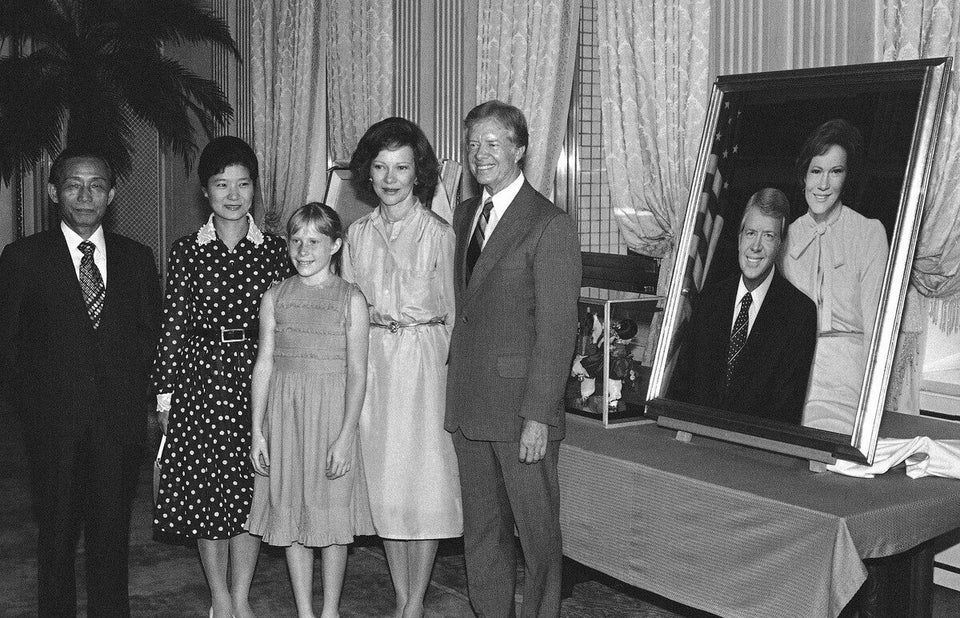 South Korea