Strictly Come Dancing drew almost half the TV audience on Saturday night as ratings for the grand final were up on the previous year - and beat this year's X Factor finale.
At its height, an audience of 14 million was watching the BBC1 show as Louis Smith gyrated to victory in the tenth series of the hit show.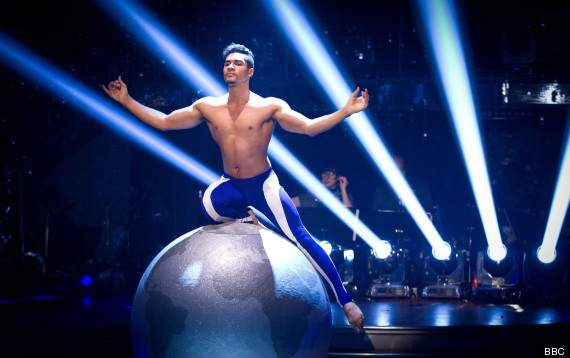 Louis was chuffed to pick up this year's title - "I can finally say I won something," said the silver medallist
An average audience of 12.4 million was watching the main show, up on the 12.2 million which had watched the programme in 2011. It accounted for 49% of the TV audience throughout its 85-minute run, and it was 1.3 million ahead of the audience for The X Factor final a fortnight ago.
The ITV1 show has tended to win a higher audience for its final until this year's ratings disaster.
Strictly's later results show last night pulled in 11.9 million viewers which was a shade below 12 million who watched the winner being crowned last year.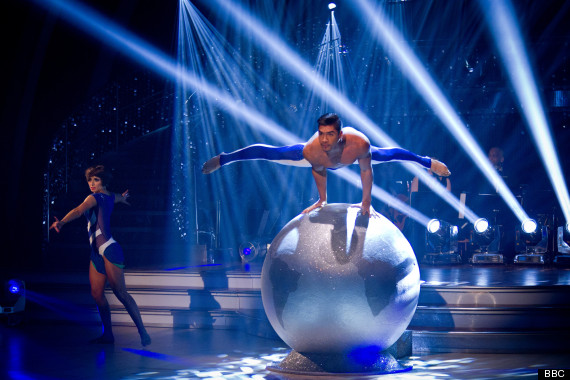 Louis' athleticism helped him and Flavia secure this year's title
Despite rival Denise Van Outen pulling in two perfect scores of 40 during her three dances, to smith's one, viewer votes carried him to the title - helped by his topless performance in the showdance.
BBC1 controller Danny Cohen praised the show. He said: "Strictly has enjoyed an outstanding year, with dancing and entertainment of the highest quality. Darcey Bussell has been a tremendous addition to our wonderful judges, and there is a positive and warm energy about the show that families and people of all ages have enjoyed.
"Strictly's warmth is at the heart of its success and I want to thank all those on and off screen for helping to make it such a brilliant series."
Bussell was confirmed to return for a second series after proving popular with viewers.
Strictly Come Dancing Final 2012