The terrifying moment a shark aquarium burst open, sending sea life surging through a shopping centre, has been caught on film.
The incident in Shanghai injured up to 16 people as waves of water, glass and three sharks rushed onto Christmas crowds.
Most of the shoppers were injured by glass from the 33.5 tonne tank, while three sharks and a number of turtles died in the incident, which happened on 18 December.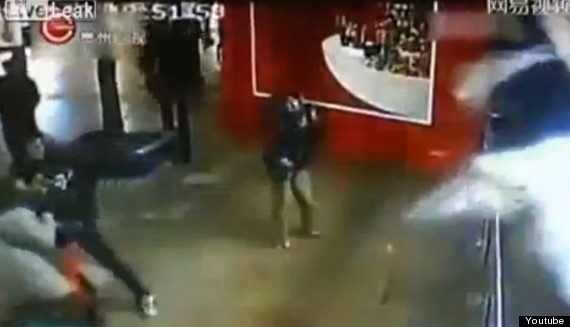 The heart-stopping moment was caught on CCTV.
The cosmetic counter was flooded and workers had to be pulled to safety as water surgered from the exotic aquarium, which also contained fish and turtles.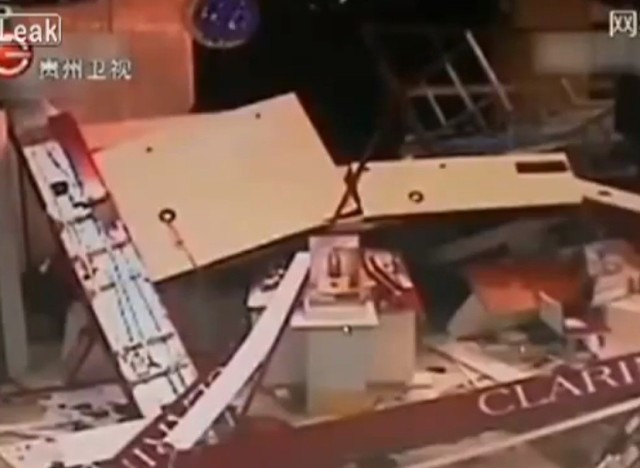 The cosmetic department was ruined
The three sharks killed were lemon sharks and were around 30 to 40 centimetres long, reported Reuters. A number of turtles were also killed.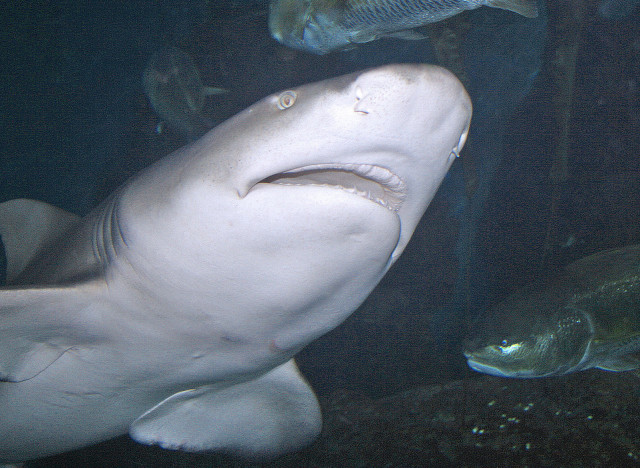 An adult lemon shark
Eight shoppers and seven security staff were injured by the falling glass and debris as the tank shattered.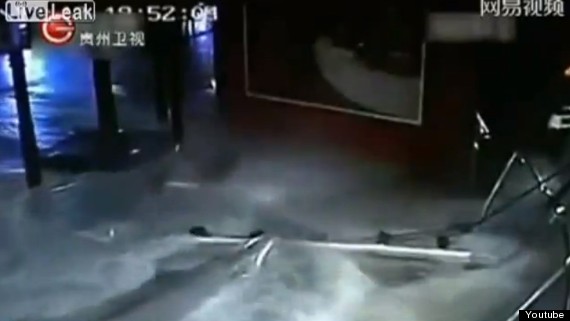 According to the Shanghai Daily the aquarium was made of acrylic glass and was 15 centimetres thick. Chen Yongping, an official with the shopping centre management said the tank was checked each week.
Chen had already said the centre would not be building another tank after a water pipe killed two of the sharks in June.
Investigators said the tank burst because of a combination of low temperatures and weak materials, reported the BBC. It is currently 9C in Shanghai.