British funnyman Sacha Baron Cohen was left red-faced when a terrible audition for the London staging of 'Les Miserables' led him to breakdance in a desperate bid to win a role.
Baron Cohen, who stars in the new big-screen adaptation of the celebrated Broadway musical, tried out for the production in the British capital's famed West End theatre district when he graduated university.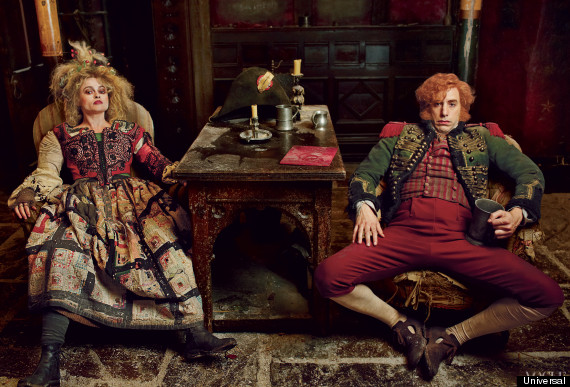 Sacha Baron Cohen with co-star Helena Bonham Carter in 'Les Miserables' - second time lucky for the actor
He managed to get through the first round but when it came time to show off a choreographed dance routine, he found his skills lacking and was forced to improvise.
He tells Deadline.com, "When I came out of university at age 20 or 21, I went through an open audition for the chorus in Les Mis; not even one of the named roles.
"And there were about 300 people who were lining up outside the Palace Theatre in the West End and I passed the first audition which was singing and then they had a group audition for dancing and they taught a little routine. I had no idea how to learn choreographed steps and so I just decided to freestyle and came to the actual audition.
"There were seven people doing perfectly choreographed steps and then me just doing some very bad breakdancing in the corner and I did not get the role. So, there is a history."
Sacha Baron Cohen lends the comic relief, alongside Helena Bonham Carter, to Tom Hooper's big screen version of the story, starring Hugh Jackman, Russell Crowe and Anne Hathaway. It's in UK cinemas from 11 January. Watch the trailer below...