When HuffPost UK Lifestyle read about Elsie Scheel being declared the "perfect woman" in 1912, it revealed how much perceptions of beauty and perfection have changed over the last 100 years.
The idealised figures of today are much slimmer than Elsie, who, according to The New York Times, weighed 171 pounds and had a pear-shaped figure, with measurements 35-30-40.
The 24-year-old student at Cornell University was selected by the college's medical examiner, Dr. Esther Parker, from 400 young women as "the most nearly perfect physical specimen of womanhood".
There are many reasons that Elsie Scheel was considered as "almost perfect" - including her love of beefsteaks, being an "ardent suffragist" and her fearlessness - but it was the difference in physical desirability between then and now that really caught our eye.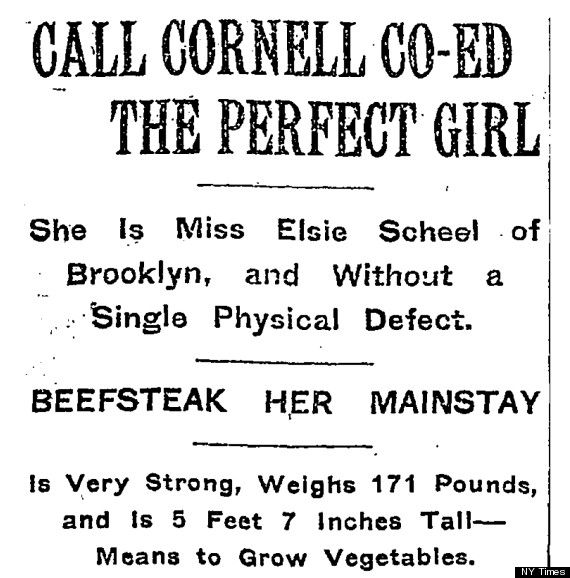 A cutting from The New York Times
A quick flick through any men's (or women's) magazine, a newspaper or any of the various TV channels, will highlight the degree to which standards of what makes a woman desirable have changed over the past century.
FHM voted Tulisa Contostavlos as the sexiest woman in the world this year, while Esquire crowned Mila Kunis as the sexiest woman alive.
Both are very attractive, but we're pretty sure neither weighs anywhere near Elsie's 171 pounds.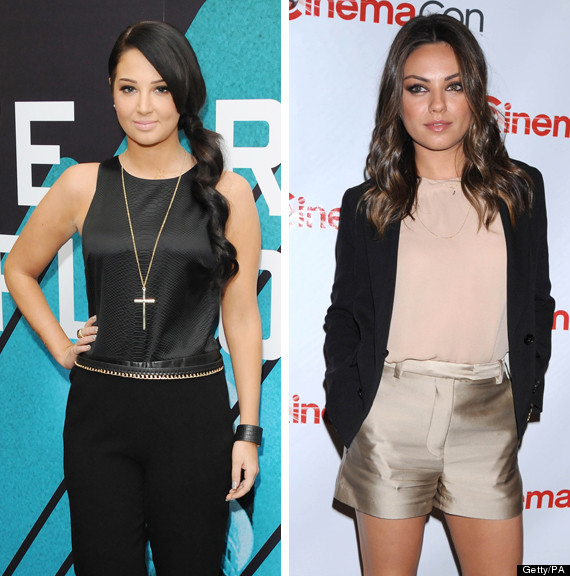 Tulisa Contostavlos and Mila Kunis were voted the sexiest women in 2012 by FHM and Esquire, respectively
Earlier this year Italian artist Anna Utopia Giordano hit headlines by putting Venus on a serious diet to highlight our changing notions of body image.
The artist 'photoshopped' iconic Renaissance paintings, such as Bougeureau's The Birth of Venus, and Richard's The Power of Venus, giving the goddess a virtual makeover to resemble the figures we are used to seeing on magazine covers - rubbing a little bottom off here, administering a digital tummy tuck there.
See the artist's work here and let us know what you think in the comments below