The Jimmy Savile scandal may not have a big enough effect on social attitudes towards child abuse, with the furore eventually "dying down," a former leading judge has warned.
Baroness Butler-Sloss, who chaired the Family Court division of the High Court and the Cleveland Child Abuse Inquiry, where children were found to have been incorrectly diagnosed as sexual abuse victims by doctors, said both the Savile case and more recent crimes demonstrated that too often people blamed victims of child abuse, not their abusers.
Butler-Sloss, who was the top female judge in Britain, said it was vital that girls under 16 were not dismissed as "bad girls."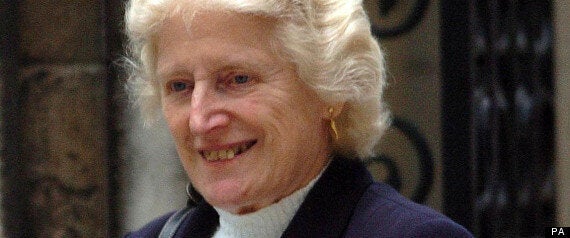 The Jimmy Savile scandal may not have a big enough effect on social attitudes towards child abuse, Baroness Butler Sloss
"What worries me about Jimmy Savile and the appalling story is everybody will be terribly upset for a while and then it will die down," she told BBC Radio 4's Today Programme.
"There have been a whole lot of scandals... the story comes up again and again. You get it in all kinds of places."
Highlighting recent cases, the cross-bench peer said that in some instances, police and social workers had seen victims as "bad girls" and "overlooked these were criminal offences".
She added: "The law is there to protect children and you don't start treating children under 16 as bad girls, you start by saying how can they be protected from this kind of bad behaviour?" Claims of sexual abuse at the hands of Jimmy Savile continue to surface
Speaking on the same programme, Peter Davies, the Association of Chief Police Officers (Acpo) lead for child protection and chief executive of the Child Exploitation and Online Protection Centre (CEOP), insisted reforms and changes were rapidly improving the system.
He said: "I am optimistic we have already learned significant lessons and we have moved on and we are going to move significantly this year - not just based on the Savile case, of course, but what we are currently learning about group and gang-related child sexual exploitation.
"It is implicit in the fact we are learning and improving there is something to be improved upon."
Popular in the Community