Hugh Jackman has revealed he warms up his voice every day with a one-man show in the shower.
The singer and actor - who has starred in his own one-man Broadway show and stars in the new movie adaptation of 'Les Miserables' - insists the shower is the ultimate rehearsal space.
Hugh said: "I always sing in the shower. I sing most days of my life, it's where I do a good ten minutes. It's great... all the steam. Hugh Jackman as Jean Valjean
"Maybe environmentally not so great, maybe I should turn off the water, but it is a great place to sing."
The 'X-Men' hunk plays Jean Valjean in Tom Hooper's musical, and dieted for months to appear emaciated at the beginning of the film, only to be able to pile it all back on again after a few days.
Hugh revealed: "Tom wanted me to be unrecognisable at the beginning, which is an important story point. But what you can do on film, which you can't do on stage, is show time, show the expanse of time and transformation in the character. And he has an incredible internal transformation as a character, but also an external one.
"He starts as a prisoner filled of hate, and even though he's strong, he's obviously emaciated and treated badly, so head shaved and long beard.
"So we went for it, I lost a lot of weight, and then from day one, or day three of filming, once that period was filming I got to stack it on again - which was fun."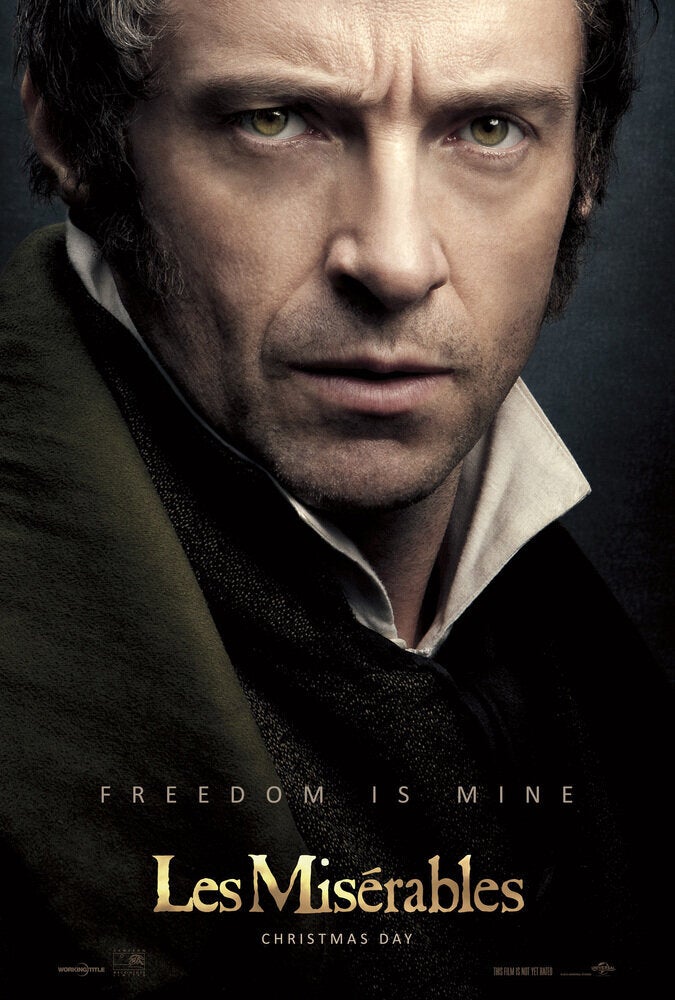 'Les Miserables' Photos