A mother-and-daughter porn duo have revealed intimate details of their working relationship, and insist what they are doing does not constitute incest.
Monica and Jessica 'Sexxxton' (not their real surname) have been performing together for a year.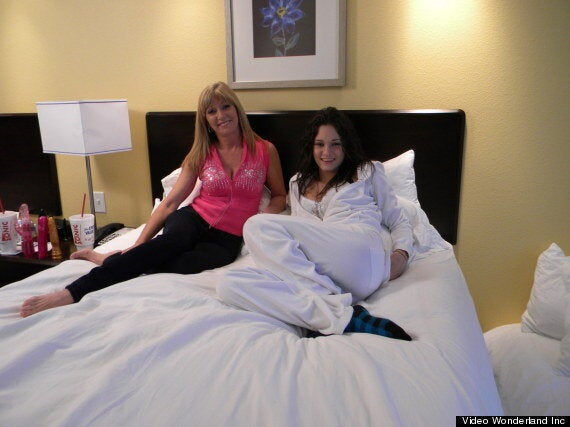 'There's nothing sexual about it, it is a mother-daughter relationship': Monica and Jessica Sexxxton have been starring in porn together for a year
"We can't really do anything together and we wouldn't want to because we really are mom and daughter."
"I have no regrets, we have a wonderful time together and have a great, respectful relationship. There's nothing sexual about it, it is a mother-daughter relationship."
The pair often have sex with one man on camera, but never interact with each other.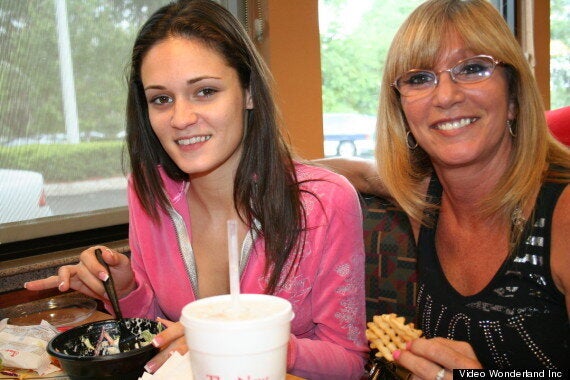 Monica, left, says her inspiration is to think of how 'filthy rich' she'll soon be
While these precautions ensure the duo are not legally committing incest, Beverly Hills-based psychiatrist Dr. Carole Lieberman, who has never treated the Sexxxtons, considers their activities to be "emotional incest."
"This crosses so many lines, it's like a labyrinth," Lieberman told HuffPost. "Even if they're not having sex with each other, it has to be titillating to one or both or them, so it crosses the line since sexual arousal comes into the mix."
The pair did however cloud the waters somewhat by using the same interview to boast of having had a threesome in private with one of Jessica's boyfriends. (Jessica recounted: "We were talking about sex and it happened. We all had a good time.")
Monica adds: "I enjoy the sex and I enjoy being with my mom. During the scenes, I think about how we're going to be filthy rich."
By the way, some things are sacred to the Sexxxtons. They've vowed not to be filmed with animals and not to involve Monica's younger brother, whom she reveals is still a virgin.
She explains: "I don't want his first sex experience to be with someone who is just doing it for money and isn't into him."
Popular in the Community