 And you thought you liked cats.
Meet Fran Bailey, of Newtown, Powys. A woman who's had the faces of her five deceased cats - Tinky, Woody, Mr Brush, Mr Spock and Bella - tattooed on her back: The incredible design began with a set of small paw prints - but soon grew, incorporating "elements of each one's personalities," she tells the Mirror. And indeed, if you take a close look, you'll see one's wearing a monocle, one a dunce hat, and so on.
Bailey - who rescues abandoned cats and is a tattoo artist herself - adds: "I've got five more cats now and if they die I think I'll pay tribute to them symbolically instead of getting more tattoos." Which sounds very wise to us. Mainly because there's clearly no room left on her back.
But hey: if you think Ms Bailey's body art is unusual, you ain't seen nothing yet. Take a look at our gallery of tattoos that went horribly wrong...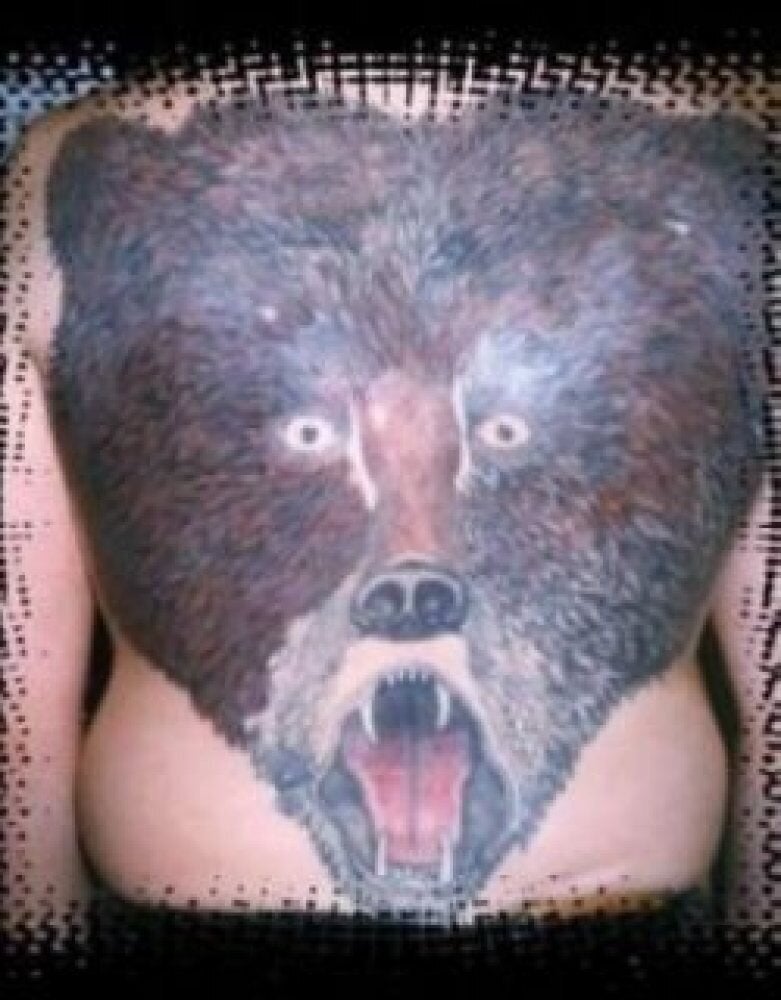 When Body Art Goes Bad
Related